Insurance industry heads online as readership figures soar | Insurance Business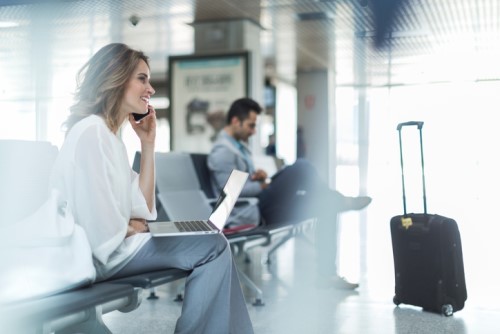 Growth in the global insurance industry has been good news for most of the millions of people worldwide directly employed by it, but plenty of attendant supplier, vendor and services companies have been enjoying riding the wave too.
And – while we may be accused of being an old-fashioned industry – new figures show that we're turning more and more to the internet for news and information.
One leading brand in the b2b media sector is a case in point. The global Insurance Business stable has just released figures showing that monthly readership numbers having skyrocketed over the period January 2017 to January 2018.
Across its six regional websites, overall pageview numbers leapt no less than 35% – from an already impressive 701,890 in January 2017 to a staggering 946,102 in January 2018.
January 2018 also happened to be a record month for Insurance Business Canada, which spiked upwards from 119,280 pageviews (Jan 2017) to 144,146 pageviews (Jan 2018). Insurance Business UK had a similarly record-breaking month, vaulting from 115,813 (Jan 2017) to 180,326 (Jan 2018).
"The Insurance Business success story over the last year has been quite astonishing," said UK-based Paul Lucas, managing editor. "I remember being approached by several brokers and senior insurance professionals who told me they wanted something different, something innovative and fresh compared to the traditional trade press. The feedback we've received since suggests we've delivered.
"We've become a must-read for serious insurance professionals looking for thought-provoking, insightful content. We have an unrivalled global newsdesk with an incredible team of writers who work around-the-clock to ensure we break news first and get exclusive interviews you won't read anywhere else. It's wonderful to see their hard work has paid off with that rapidly growing readership."
Meanwhile, at the Toronto desk, president and CEO Tim Duce is similarly upbeat: "This fantastic news is testament to the tireless work of the global Insurance Business team," he said. "I've already put the champagne on ice in anticipation of bigger and better increases next year!"
Insurance Business has websites and e-newsletters for the US, Canada, Australia, NZ, Asia-Pacific and UK markets; magazines for the US, Canada, and Australia; an e-magazine in the UK; high-profile awards ceremonies in the US, Canada, and Australia; and a growing calendar of over 20 conferences and seminars around the world.


Related stories:
Broker celebrates Insurance Business Awards success
All the winners at the Insurance Business Canada Awards 2017