Lloyd's to offer cover for COVID-19 vaccine delivery | Insurance Business America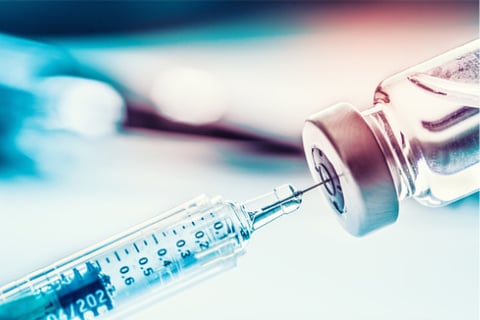 Earlier this week, fresh hope of a COVID-19 vaccine was introduced by researchers at Oxford University, who described the initial results of their attempts to create a vaccine as "encouraging". Today, the Financial Times (FT) has reported that Lloyd's of London is going to start offering cover for the delivery of any future vaccine for COVID-19, which will enable the safe transportation of the vaccine to low-income countries.
The safe delivery of vaccines has been highlighted as often being difficult or costly, with some underwriters wary of the risks involved due to the highly temperature-sensitive nature of vaccines, with freezing being a particularly big risk. Ben Hubbard, the CEO of the cargo insurance specialist, Parsyl, told the FT that if the delivery is not perfect, then the vaccine simply will not work.
"Insurance is not just about risk transfer, it's about professional risk management," said Hubbard. "What we need is data to tell us where to target improvements."
Parsyl is teaming up with Lloyd's to launch an insurance product that will cover the costs of the delivery, as well as using data analysis to create a more robust supply chain to lessen the chance that the vaccine could be ruined. Parsyl has formed a new Lloyd's syndicate to offer this cover for both potential COVID-19 vaccines as well as other forms of medical treatment which utilise a cold chain. There is also the potential for COVID tests to be included in this.
This syndicate, which will be backed by US$25 million (approx. £19.7 million) of capital, has been developed by Parsyl in partnership with Ascot and AXA XL, along with the broker McGill & Partners. The syndicate, which will be called Syndicate 1796 in reference to the year Edward Jenner carried out the initial experiments for the smallpox vaccine, is also supported by Gavi, an organization dedicated to improving vaccine access in low-income countries.
Syndicate 1796 is one of the first to use Lloyd's "syndicate in a box" fast-track approval process and commenting on the development of this, the CEO of Lloyd's, John Neal said: "There is broad consensus that life can only return to normality after a vaccine is developed, distributed and administered around the world. Lloyd's has an important role to play in insuring the many risks associated with this global medical response."