Marsh & McLennan reports Q3 financial results | Insurance Business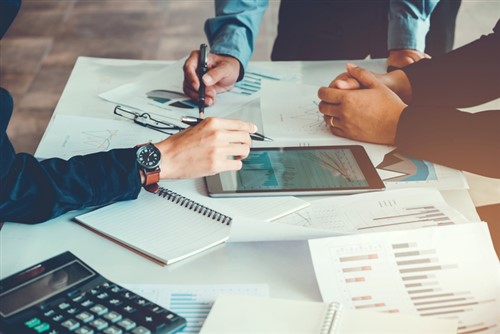 Marsh & McLennan Companies, Inc. has announced third quarter (Q3) revenue of approximately US$3.97 billion, a 13% increase compared to the same quarter in 2018. The increase comes just five months after the firm completed its US$5.6 billion acquisition of Jardine Lloyd Thompson Group plc (JLT).
Underlying revenue, which was calculated as if Marsh & McLennan and JLT were a combined company a year ago, grew 5% compared to the same period in 2018. Operating income was $467 million (down from $541 million), and adjusted operating income rose 10% to $585 million.
In risk and insurance, the group brought in $2.2 billion in Q3, an increase of 18%, or 6% on an underlying basis. Operating income dipped slightly to $218 million from $293 million in the prior year quarter.
Marsh's revenue in the third quarter was $1.9 billion, up 5% on an underlying basis. In the US and Canada, the brokerage reported revenue of $1.0 billion, reaching underlying revenue growth of 6%. International operations produced underlying revenue growth of 3%, reflecting 7% underlying revenue growth in Asia Pacific, 2% in EMEA and a decline of 1% in Latin America.
The reinsurance brokerage unit, Guy Carpenter, also saw revenue growth in the quarter. The unit took in $273 million, which is an increase of 11% on an underlying basis from the same quarter in 2018.
"We're pleased with our third quarter results, which reflect excellent performance across the Company," said Dan Glaser, president and CEO, Marsh & McLennan Companies. "In the quarter, we produced 13% revenue growth, 5% underlying revenue growth including growth across both segments, and 10% adjusted operating income growth. For the nine months of 2019, we achieved 4% underlying revenue growth, adjusted operating income grew 13%, and the adjusted operating margin increased 110 basis points to 22.0%. Our year-to-date results position us well for a solid year."