Marsh taps aviation experts in London, New York | Insurance Business America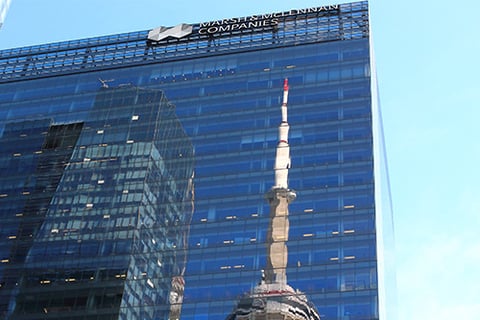 Insurance broker and risk adviser Marsh has announced four senior appointments to Marsh JLT Specialty's aviation practice in London and New York.
In London, the company has appointed Tony Ambrose and Martyn Holland as managing directors. Ambrose and Holland will report to Andy Smith, chairman and CEO of the UK aviation practice.
Ambrose, who is slated to join the company next month, previously served as head of aviation at Swiss Re. Holland previously served as head of aerospace for Aon's international business. He is expected to join Marsh early next year.
In New York, Marsh has hired Julie Meyer as vice president and Stephen Murray as senior vice president. They will report to Joe Braunstein, US general aviation leader for Marsh JLT Specialty. Meyer joined Marsh October 01, and Murray is slated to start later this month.
Prior to joining Marsh, Meyer served as an underwriter for general aviation at Swiss Re. In her new role, Meyer will focus on all aspects of general aviation. Murray, meanwhile, previously served as an underwriting manager at Global Aerospace. In his new role, he will focus on US-based general aviation and aerospace business.
"Tony, Martyn, Julie and Stephen bring a wealth of experience, insight and expertise to our firm, which will benefit our aviation and aerospace clients globally in managing the increasingly complex risks they now face," said Simon Harker, global head of aviation for Marsh JLT Specialty.