Mercury offers new coverage, discounts for Texas customers | Insurance Business America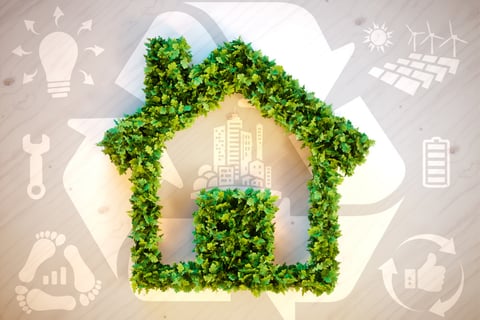 Mercury Insurance has announced four new coverages and four new discounts available to homeowners or renters in Texas.
The new coverages provide additional insurance protection with an option for environmentally friendly replacement products. The discounts are available to homeowners who are already taking eco-friendly measures, Mercury said.
Mercury's new discounts are a step in the right direction," said David Trump, Mercury Insurance product manager for Texas. "We pride ourselves in caring about our customers and aim to help them in any way we can, which is why offering expanded coverages and discounts is so important to us."
Mercury's new coverages include:
Green home: Mercury will cover up to an additional 10% of the replacement costs for environmentally friendly alternatives or construction methods with a covered loss. For example, if a homeowner with this coverage has damaged carpeting and selects an eco-friendly replacement, Mercury would issue funds up to 10% more than the cost to replace the carpeting so the homeowner can choose the green option. The coverage also includes other types of property, such as an HVAC or appliances, when replaces with a green product.
Matching of undamaged siding and roofing: Roofing or siding repair is often limited to the damaged area of a home, and in time the older and newer materials will fade differently, or the original roofing or siding is no longer available. Mercury now provides two additional coverages – siding or roofing – that allow undamaged portions to be replaced as well when there is a mismatch.
Refrigerated products: The new product covers up to $1,000 of food items if there is a loss of power or a mechanical failure of a refrigerator resulting in spoiled food.
Read next: Mercury makes usage-based insurance app available to N.J. drivers
New discounts include:
Green home: Mercury is offering a discount of up to 5% for all perils if the home has a Green certification by the US Green Building Council LEED rating system or meets the requirements of the National Association of Home Builders' Green Building Guidelines.
Updated homes: Homes more than 20 years old with permitted renovations, such as HVAC replacement, re-roofing, remodeling, or a new addition during the past 10 years are eligible for a 10% discount on wind and water perils.
Good payer: Homeowner policyholders who've paid on time for the past 36 months are eligible for the good payer discount, which saves 2% on the policy. Both new business and existing policyholders are eligible.
Paid in full: Mercury is offering a discount of up to 10% on premiums for renters insurance policyholders.