Mosaic Insurance introduces board chair | Insurance Business America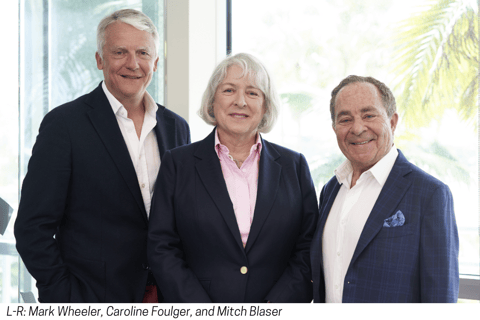 Specialty insurer Mosaic Insurance, which entered the market in February 2021, has named Caroline Foulger as chair of the company's board with immediate effect.
The Bermuda-based financial services executive was a director for Hiscox and its subsidiaries for nine years until May 2022. Her credentials also include 12 years spent as a partner at PwC Bermuda.
"I'm delighted to join Mosaic's board in this role and at this time," commented Foulger, who serves on the boards of several other public and private entities. "Mosaic's business model is exciting – it's re-shaping the industry – and its values and culture truly resonate with me.
"The passion, commitment, and diversity of everyone connected to the company is palpable, and I feel honoured to work with them and be a part of it."
For Mosaic co-chief executive Mitch Blaser, Foulger's well-recognised reputation and global industry experience make her an ideal choice for the role.
Co-CEO Mark Wheeler added: "Mosaic will benefit significantly from Caroline's wealth of financial services knowledge and thoughtful leadership perspective. We've invited her to the board as Mosaic continues to build out its global growth, and we're proud to have her join us on the journey."
Meanwhile, also joining the Mosaic board is Angel Island Capital (AIC) chief executive and managing director Alexander Dias. AIC is a specialty finance portfolio company of Golden Gate Capital, which is the anchor investor of Mosaic.
"I am excited to join the Mosaic board during the early stages of the company's growth and business development," said Dias. "I share Mosaic's vision of growing through technology and innovation, with an emphasis on building a strong team to execute the strategy.
"I look forward to providing my perspective and experience as Mosaic continues to expand the business."
Mosaic board member and Golden Gate Capital managing director Dan Haspel described Foulger and Dias as both "accomplished, dynamic leaders" whose contributions to the growing insurer will be valuable.