MS Amlin names CEOs | Insurance Business America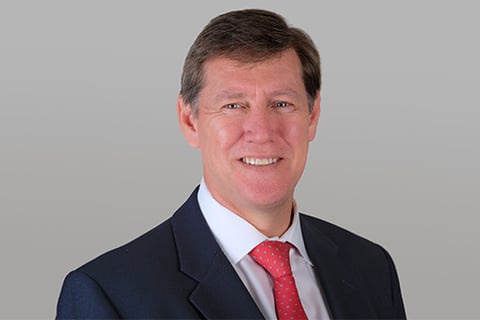 MS Amlin has named Johann Slabbert CEO of MSIG Holdings (MSI USA), subject to regulatory approval, and has named his replaced at MS Amlin Underwriting (MS AUL).
Slabbert, currently CEO of MS Amlin Underwriting, is expected to take up the new role from 1 January 2023.
Andrew Carrier, MS AUL chief underwriting officer, is set to replace Slabbert as CEO of the business when the latter moves to MSI USA.
Slabbert initially joined MS AUL as non-executive director and chair of the board in May 2020, going on to step into the CEO role later that year.
He has more than two decades of insurance senior leadership experience, having previously held roles at AIG, Chaucer, and Augustus Specialty. He has been with the MSI group since 2017, initially as chairman of Mitsui Sumitomo Insurance Company (Europe).
"Johan's significant experience and knowledge of the US (re)insurance industry along with his extensive international contacts will help accelerate our plans to be the (re)insurer of choice for domestic US risks," said Tamaki Kawate, director, head of international business of Mitsui Sumitomo Insurance Company.
MSI USA bought Transverse Insurance Group earlier this year, with Slabbert's appointment expected to herald US expansion and mark the company's plans for "rapid international business development and growth", the company said.
"With our recent acquisition of Transverse, alongside our other US companies, we will under Johan's leadership, unlock the full potential of our businesses, collaborating both with head office teams in Japan as well as emerging businesses here in the US, to further enhance our differentiated proposition, and see MSI taking a leading position in all distribution and placement channels," said Kawate.
Carrier, also expected to start on January 1, has served as MS AUL CUO for two years, with the company having said he played a key role in "helping [the business] return to profitability".
Carrier spent six years at Everest Re prior to joining the insurer and has also served as group CUO at Argo and spent more than two decades at Kiln.
"I am confident that Andrew will continue with the great work that he, alongside the broader executive team, is doing to modernise and future proof the business," said Shinichiro Funabiki, CEO at Mitsui Sumitomo Insurance Company.
"We remain fully committed to supporting MS AUL as the momentum builds behind its long-term growth strategy and its objective to become a leading Lloyd's syndicate with a sustainable future."