PCF Insurance bucks trend with four pandemic acquisitions | Insurance Business America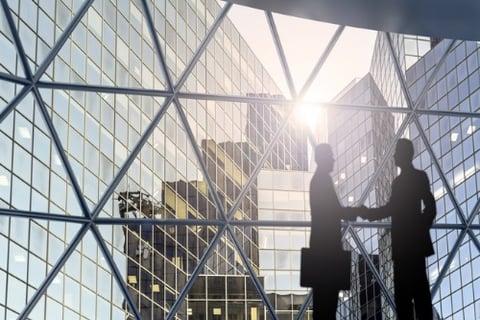 PCF Insurance, a commercial insurance brokerage backed by middle market private equity firm HGGC, has officially bucked the pandemic-related broker M&A slump, sealing four deals since April 01.
The Woodland Hills, CA-based brokerage, which provides a full suite of risk management and employee benefits solutions to small and mid-sized businesses and personal clients, has been on the acquisition train for many months. The four regional deals announced today – the first set made since HGGC invested in the business in April - add to the nine acquisitions the brokerage completed in the first quarter, taking its current 2020 deal count up to 13.
The four brokerages to join PCF since April are:
First Fidelity Brokerage, a New York City-based full-service P&C insurance broker that specializes in education, construction, and the finance and real estate sectors.
Horizon Insurance, a Bradenton, Fla.-based provider of personal, commercial and financial services insurance with a reputation of proactive and comprehensive service and education to policy holders.
Moulton Insurance, a Western Massachusetts-based broker offering auto, home life and business insurance, and known to have one of the highest ratios of licensed agents to professionals in the area.
Avidity Insurance, an Overland Park, Kansas-based broker that has saved clients more than $3.6 million over the past five years.
"PCF's fast start is the result of a cohesive, shared vision with Peter and his team, and an efficient execution playbook driven by decades of shared industry experience," said John Block, partner at HGGC. "Together, we're building a platform that can offer win-win partnerships to brokers across the country as the insurance industry enters a hardening market."
PCF CEO and chairman Peter Foy added: "PCF's story is resonating in the market, evidenced by our success rate with new brokerage partners. The PCF model offers a unique combination of accelerated growth opportunities and continued entrepreneurship that is highly attractive to the agency owner who believes his or her agency's future is even brighter than the past."
HGGC has also supported PCF as it is building out an accomplished leadership team by adding new talent to functions including finance, human capital, M&A strategy and IT. Foy commented: "HGGC's added resources and deep industry experience have been instrumental to helping us build an accretive M&A pipeline, operations support infrastructure exemplified by our new shared services office in Salt Lake City and a highly-skilled management team."