Private equity firm HGGC opens up on PCF Insurance acquisition | Insurance Business America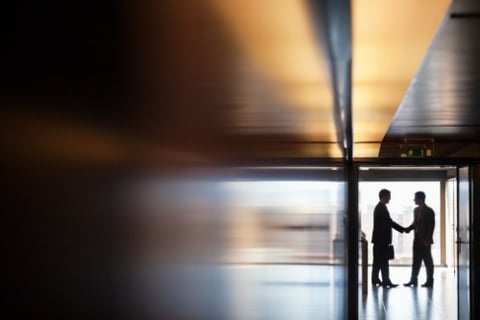 HGGC, a middle market private equity firm, recently completed its acquisition of PCF Insurance, a full-service insurance brokerage based in Woodland Hills, California.
Founded in 1987, PCF is a growing retail insurance brokerage with a diverse offering of commercial lines, personal lines, and employee benefits products. It currently has over 400 employees across the US and serves more than 40,000 customers. Following the deal, PCF's current management, employee owners, and existing investor BHMS Investments have retained minority stakes in the business.
New owner HGGC is no stranger to the insurance services world. Two of its key insurance services portfolio companies include US-based Integrity Marketing Group and UK-based Davies Group. Since HGGC's investment into Integrity in July 2016, the firm has grown to be among the leading distributors of senior life and health products in the US, placing $2.5 billion in premiums and recording 8x earnings growth. It's a similar success story with Davies Group. The UK-based provider of tech-enabled insurance services has completed 17 acquisitions and quintupled revenues in three years with HGGC backing.
"We believe the key to success in the insurance services space is strong leadership and smart M&A. We're excited to build on our successful track record with Davies and Integrity," said John Block, Partner at HGGC. "When we got to know PCF as a business, and we got to know Peter Foy [PCF founder, CEO and chairman] and the team, two things were very clear. One is that PCF was thriving in a market that we really like. The retail brokerage market is attractive because there's highly recurring revenue, high retention of that revenue, nice earnings characteristics, stable and steady cash flows, and opportunities to grow both organically and inorganically.
"PCF demonstrates those qualities. Peter Foy has done a fantastic job both managing organic growth and also leading 18 acquisitions over the past two years. He partners with BHMS Investments to meaningfully scale the business and build out what is now a national platform. So, they have a strong business today, a nice financial profile, a diversified platform nationally, a nice mix of commercial lines, personal lines and employee benefits, and a good mix of carrier partners. Those things combined make PCF a really strong platform to work with, and we think there's a big opportunity to continue to invest in the team, continue to build out the corporate infrastructure, and continue to focus on organic and inorganic growth."
Acquisitions have been at the heart of PCF's growth over the past two years. Since 2018, the retail brokerage has executed an aggressive M&A strategy by completing 18 add-ons and expanding outside of California into New York, Illinois, Nevada, Colorado, Arizona, Kansas, Kentucky, and Florida. Moving forwards, HGGC wants to position the business to be able to acquire 10 to 20 businesses every year, according to Block. He said that with the pipeline of opportunities in the marketplace, and the increasing footprint and presence of PCF, the brokerage will be "well positioned to achieve that goal".
The prospect of further growth proved "exciting" for Foy. Commenting on the deal, the brokerage founder and CEO said: "We're excited to partner with HGGC and leverage their experience and support during this next phase. I'm confident that, together, we will be able to continue to execute our strategy and accelerate our growth in this attractive market."
In addition to facilitating inorganic growth via M&A, HGGC will also support PCF in building out its platform, investing in new technology, and continuing to grow organically by leveraging its strong producer base and blue-chip carrier relationships. Block explained: "We absolutely intend to invest in the platform, meaning we will build out the infrastructure of the business and invest in new technology, systems and processes to help optimize the business and continue to allow it to scale.
"We see that across all of our business portfolios – the utilization of technology internally to help these businesses scale efficiently and effectively – and that will absolutely be the case at PCF. In addition to that, we will be looking at opportunities to help our agencies and help our businesses, PCF included, utilize technology better. We are big believers in giving our teams external-facing technology over time and enabling them to use the latest and greatest tools at their disposal in order to be as effective and productive as they can be."