Policygenius, Impact partner to ease term life fulfillment | Insurance Business America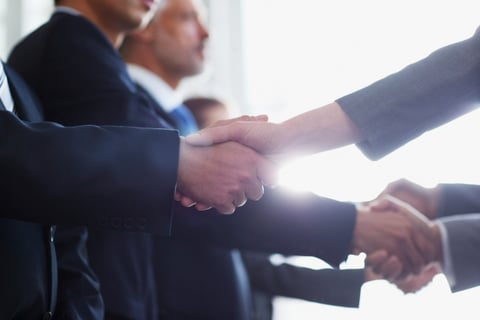 Policygenius and Impact Partnership have announced that they have partnered to bring life fulfillment platform Policygenius Pro to Impact's network of financial advisory and broker-dealer partners.
Policygenius Pro, which launched earlier this year, is a turnkey partnerships platform that helps advisors streamline and accelerate life insurance sales. The tool allows agents and advisors to refer their clients to Policygenius to take them through the process, from finalizing policy selection to placing coverage in-force.
The partnership will allow Impact's network, which consists of more than 200 constituent firms and 2,000 advisors, to save time and energy helping clients secure term life insurance coverage. The time savings will allow Impact to reduce its current costs of placing term life coverage while also capturing additional opportunity that advisors may have avoided due to the onerous process of securing coverage, the companies said.
"We're thrilled to be able to offer Policygenius Pro to Impact partners," said Clay Eschrich, senior vice president of life and distribution at Impact. "Term life coverage has always been tricky for advisors due to its time-intensiveness, and Policygenius Pro is the leading solution for alleviating that pain point."
Read next: Policygenius named top startup employer
"Impact is an ideal partner for our Policygenius Pro platform," said Jennifer Fitzgerald, co-founder and CEO of Policygenius. "They're an innovative [field marketing organization] that experiences the exact pain point that Policygenius Pro is designed to solve: helping financial advisors and independent agents provide essential term life coverage for their clients, without the complexities and time-consuming process.
"The speed with which Impact has implemented Policygenius Pro and driven adoption shows how committed they are to better serving their advisory network and end clients."
Policygenius Pro has helped partners cut placement times by half, on average, and has reduced the average time an advisor spends on an application from 2.5 hours to 15-20 minutes.
"This isn't just a way for us to offload term life – we expect Policygenius Pro to help us more than double our term production," Eschrich said. "Simply by allowing partners to save so much time managing the logistics of getting their clients covered, they'll be able to focus on higher-value work and increase their overall profitability. We now feel we're in a position to make term life a profit center rather than a cost center."