Revealed: IBA's Five-Star Insurance Technology Providers 2021 | Insurance Business America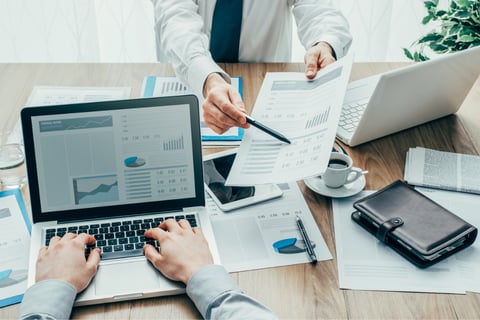 Insurance technology is no longer a 'nice to have'; it's a 'need to have' for companies of all shapes and sizes. In recent years, insurtech investment in America has helped sustain everything from underwriting platforms for property intelligence, to suites of artificial intelligence tools for automating business processes.
Now, Insurance Business America is proud to celebrate the 'market-leading' tech companies that have received the nod of approval from agents and brokers across the US in the IBA Five-Star Insurance Technology Providers 2021 report, available to view for free here.
To determine the best insurance technology providers of 2021, IBA and some top industry experts conducted one-on-one interviews with brokers and surveyed thousands more within IBA's network over a period of 15 weeks, in order to gain an understanding of what insurance professionals think about current insurance technology offerings.
Technology providers were asked to nominate their solution, explaining why it stands out against its competitors and what makes it the best in the market. IBA then asked agents and brokers to rate their overall satisfaction with the insurance technology providers they deal with.
Companies that received a score of at least 80% were named Five-Star Award winners in recognition of their excellent service and performance.
Among this year's winners are:
To find out which other insurance technology providers earned a five-star rating, read the full report now, for free.