The General Insurance lends its name to Shaq's esports team | Insurance Business America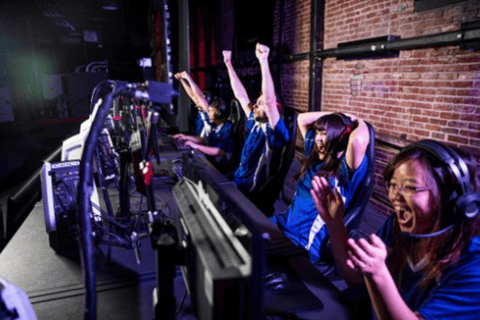 The General Automobile Insurance Services (The General Insurance) has scored a turbo-powered goal with its new partnership with NRG Esports. The insurer will lend its name to NRG's World Champion Rocket League team, which will be renamed "The General NRG."
Former NBA athlete turned businessman Shaquille O'Neal is a major investor in NRG and also happens to be an endorser for The General; both groups have credited him as the one who came up with the sponsorship deal.
"The explosion of the esports industry has been really exciting and it's just getting started," said O'Neal in a statement. "Both The General and NRG connect with similar audiences, so a partnership here is a natural fit. I can't wait to watch it come to life."
The partnership is the first of its kind in the North American Rocket League. While financial terms were not disclosed, Sports Business Journal reported that NRG was asking six figures annually for a multi-year naming rights deal.
As part of the partnership, The General NRG players will be given new branded jerseys for all events, both competitive and non-competitive. NRG's "The Grid" broadcast, which depicts the team's live stream of its gameplay on Twitch, will now be presented by The General.
"The General is thrilled to partner with NRG and is excited to support the team as it looks to secure more hardware for its already robust trophy case," said The General chief revenue officer Elicia Azali. "We're incredibly thankful that Shaquille recognized the clear alignment between the two brands and was instrumental in bringing us all together for this partnership."
NRG won the Rocket League World Championship in December 2019.
The General Insurance is wholly owned by American Family Mutual Insurance Company, and is a subsidiary of PGC Holdings.