This week's top insurance jobs – January 06, 2020 | Insurance Business America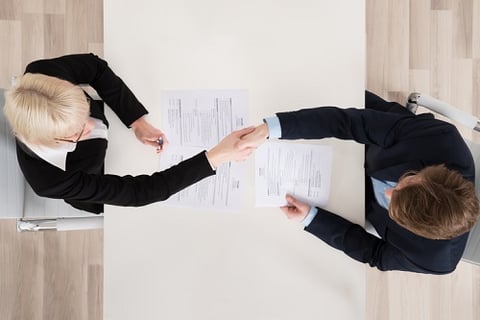 Each week, Insurance Business America shares top job opportunities from across America. Click here for a full round-up of the latest insurance jobs available in the US.
For this week:
Commercial Vehicle Insurance Specialist, Kemper
Kemper has an opening for a commercial auto insurance specialist in Connecticut. The specialist will act as a company representative for commercial vehicles in Norwalk/Bridgeport, CT and will prospect, appoint, orient, and train new agents, while encouraging existing agencies to increase writing and profitability for the company. Candidates must have a four-year college degree (preferably business or marketing) or more than two years of outside sales/marketing experience. More details here.
Property & Casualty Insurance Agent, Dialog Direct
If you are looking for a job opportunity somewhere in Troy, MI, then this offering from Dialog Direct may be for you. The company is hiring licensed P&C agents for the location, to help acquire new customers and attend to the insurance needs of existing consumers. Applicants must have three or more years of full-time work experience in insurance sales – some experience in multi-line insurance brokerage is a big plus. More details here.
Commercial Insurance Advisor, Farmers Insurance
Farmers Insurance is looking for a commercial insurance advisor for its Centennial, CO office. The advisor will provide customer service to the company's commercial clients; this involves tasks such as processing policy changes, quoting new business accounts, cross-selling additional lines of business to clients, and so on. Candidates must have an active P&C license and should have at least three years of insurance industry work experience. More details here.
Insurance Producer Assistant, Associated Insurance Professionals
There is an opening in New Mexico for an insurance producer assistant with Associated Insurance Professionals. The assistant collaborates with insurance agents to help them meet the needs of their clients. The position requires excellent communication and organizational skills – candidates must have two years of sales experience and a license to sell auto insurance. Candidates who are fluent in both English and Spanish are highly preferred. More details here.
Senior Consultant (P&C Insurance), The Segal Group
The Segal Group is looking to fill in an opening for a senior consultant in its NY office. The consultant will work closely with clients – as well as the vendors associated with those clients – to respond to their requests and secure appropriate underwriting information. The consultant will also negotiate the insurer's coverage terms and will serve as a subject matter lead in P&C concerns for the team. More details here.