This week's top insurance jobs – January 20, 2020 | Insurance Business America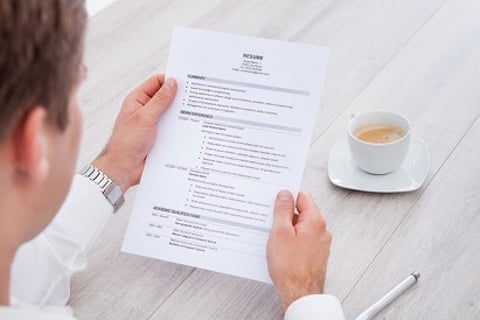 Each week, Insurance Business America shares top job opportunities from across America. Click here for a full round-up of the latest insurance jobs available in the US.
For this week:
Insurance Actuary, Connecticut Department of Insurance
The Department of Insurance of the state of Connecticut is hiring an insurance actuary for its actuarial division. The actuary will support the major P&C functions of the actuarial division in financial analysis, field exams, NAIC committees, and other product management support. Actuaries will also review the annual actuarial opinions and actuarial reports, ORSA, capital modeling, and so on. Applicants must have at least 10 years of experience serving as an actuary with an insurance company or another insurance regulator. More details here.
Client Service Agent, McGriff Insurance Services
McGriff Insurance Services has an opening for a client service agent in Greensboro, NC. The company is taking part in a major hiring event, and is inviting anyone qualified to sign up for its job opening. Candidates must have a high school diploma or equivalent, and should have, or be willing to obtain, a state issued agent's license. More details here.
P&C Insurance Consultant, Guidewire Software
Guidewire is the developer of an industry platform built especially for P&C insurers, and the company is looking for a new insurance consultant to join the team. The professional will partner with client business teams to understand business objectives and how to apply Guidewire's system to suit their needs. Applicants must have a bachelor in computer science degree, or similar. More details here.
Director of Product Analysis, Liberty Mutual Insurance
Liberty Mutual is looking for a professional to fill in its director of product analysis role, based in Washington, D.C. The director will help identify complex trends and issues for the commercial property and ancillary lines on a countrywide basis, while collaborating with the team to set product line strategies. The director will also be tasked with presenting their research and recommendations for product and underwriting leadership, as well as to senior leadership. Applicants must have at least seven years of relevant commercial property product or underwriting experience. More details here.
Underwriting Consultant (National Insurance Property), Liberty Mutual Insurance
Liberty Mutual is also hiring an underwriting consultant for national insurance property, who will be based in New York. The consultant will work under broad management direction, analyze the company's exposures, hazards, financial ratios, commercial property insurance coverage, loss history, pricing targets, and desired program structure to recommend whether to proceed with an account. Applicants must possess advanced-level knowledge of insurance products, market segments, as well as insurance finance and actuarial concepts. Those with professional insurance designations are also preferred. More details here.