This week's top insurance jobs - May 6, 2019 | Insurance Business America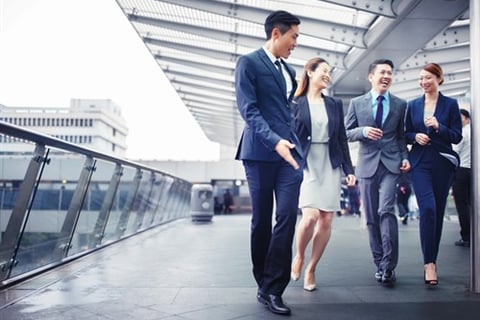 Each week, Insurance Business America shares top job opportunities from across America. Click here for a full round-up of the latest insurance jobs available in the US.
For this week:
Director of Insurance – Risk Management, Northwell Health
Northwell Health in New Hyde Park, NY has an opening for a risk management and insurance director. The director's main responsibility is the organization, evaluation, and planning of the health system's commercial insurance needs. Applicants must have at least seven years of experience, with operating knowledge of commercial policies and insurance legislation. You can apply here.
Insurance Account Executive, AccuQuote
AccuQuote is looking for experienced life insurance agents to join its team in Wheeling, IL. Applicants must have a life insurance license, as well as a proven track record. Some customer service and communication skills are a must for this dynamic position. You can apply here.
Director of Sales Strategy and Regional Expansion – Insurance, Lockton
Lockton is looking for a professional who can fill in a directorial position, overseeing the company's sales strategy and regional expansion. The director will work closely with the company's COO in order to position Lockton for growth via the recruitment of insurance producers, among other responsibilities. You can apply here.
Business Insurance Account Manager (Southeast Region), Marsh & McLennan Agency
J. Smith Lanier & Co. – a Marsh & McLennan Agency company – is in need of a business insurance account manager who can assist the production team in the servicing of new and existing accounts. Responsibilities of the job include customer service, investigating accounting discrepancies, processing customer policy endorsements, and assisting the team in marketing. You can apply here.
Licensed Insurance Client Support – P&C, American Family Insurance
A local agency for American Family Insurance in Gladstone, MO is hiring customer service/sales support personnel. These professionals will help address the day-to-day needs of the agency, by handling inbound quotes/sales, processing policy changes, and so on. Applicants must have at least one year of experience in the insurance industry; candidates without life insurance licenses must also be willing to obtain one within the first 90 days of employment. You can apply here.