This week's top insurance jobs - April 29, 2019 | Insurance Business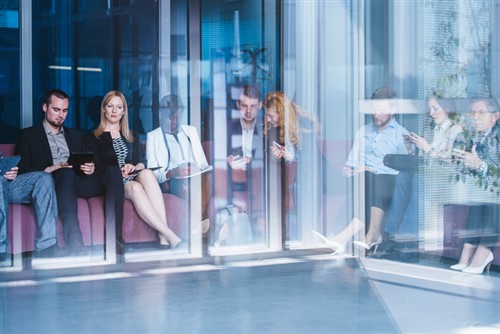 Each week, Insurance Business America shares top job opportunities from across America. Click here for a full round-up of the latest insurance jobs available in the US.
For this week:
Insurance Agent, Chakler Insurance Agency
Chakler Insurance Agency – a Farmers Insurance Group member in Philadelphia, PA – is currently hiring insurance agents. While the agency is hiring applicants without a license to sell insurance (depending on the applicant's prior job experience and willingness to attain license), those already licensed are more than welcome to sign up. You can apply here.
Bilingual Insurance Agent, Auto Town Insurance
Auto Town Insurance in Norcross, GA is looking to hire an insurance agent who is fluent in both English and Spanish. The insurer sells property & casualty, as well as life & health insurance, and agents are expected to help sell policies on top of any administrative duties assigned to them. Applicants without a license to sell insurance may sign up, but must obtain one within the first 30 days of acceptance. You can apply here.
Insurance Examiner / Analyst, State of Ohio
The state of Ohio has put out a call for professionals who can serve an auditing role. Insurance examiners will perform on-site examinations of both domestic and foreign insurance companies operating in the state, in order to determine their solvency and compliance to state regulations. Applicants must have an Accredited Financial Examiner (AFE) designation by the Society of Financial Examiners, as well as three years of experience. You can apply here.
Licensed, Health Insurance Agent, BroadPath
Are you interested in an insurance job that allows you to work from the comfort of your own home? BroadPath is looking to build its talent pool, and needs licensed health insurance sales agents. Some experience selling multiple lines of health plans is a major asset. You can apply here.
Director of Sales Strategy and Regional Expansion – Insurance, Lockton
Lockton is in need of a professional who can work closely with the chief operating officer (COO) to position the company for growth via recruitment of producers. The director is also in charge of giving direction to Lockton's production support teams. Applicants must have at least 10 years of experience in administration, finance, consulting, and/or operations. Read more details about the job here.