This week's top insurance jobs – November 11, 2019 | Insurance Business America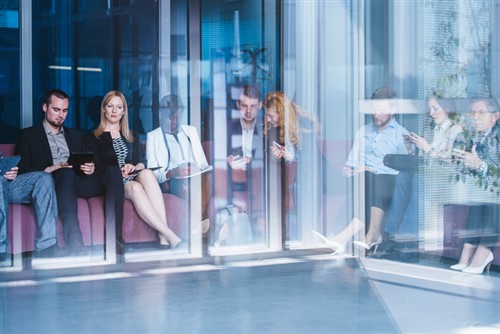 Each week, Insurance Business America shares top job opportunities from across America. Click here for a full round-up of the latest insurance jobs available in the US.
For this week:
Commercial Vehicle Insurance Specialist, Kemper
Kemper is looking to expand its team in Norwalk/Bridgeport, CT with the addition of a commercial vehicle specialist. The specialist will prospect, appoint, orient, and train new insurance agents, as well as encourage existing agencies to increase their writing and profitability. Specialists are expected to spend about 90% of their time in the field, visiting agents and training personnel. Applicants must have at least two years of outside sales/marketing experience. More details here.
Regional Claims Director (Commercial P&C), Alliant Insurance Services
Alliant has an opening in New York for a regional claims director, who is in charge of the design, development, and management of the P&C practice. The director will establish best practices for the team, while creating a claims strategy for large complex construction claims. Applicants must have more than 12 years of related work experience, either with a brokerage or with an insurance carrier. More details here.
Insurance Producer Assistant, Associated Insurance Professionals
Job hunters in New Mexico might want to consider this local opening with Associated Insurance Professionals. The firm needs insurance producer assistants who can collaborate with their agents in meeting the needs of clients. On top of providing service, assistants are also expected to maintain individual client files as part of their job. The company prefers to hire individuals who are bilingual, able to speak in both English and Spanish. More details here.
Insurance Customer Service (P&C), Bolt Insurance Agency
Bolt Insurance Agency in Austin, TX is growing its team, and is in need of a customer service representative. Candidates will engage with prospective clients and help them determine their insurance needs. Bolt has stated that the position offers a competitive base salary, on top of additional perks each month. Applicants must have at least a year of experience in customer service. More details here.
Insurance Client Director, Cogito Corporation
Cogito Corporation is hiring professionals to fill in a remote work position that involves selling software to major insurance companies. The position will involve a lot of travelling, since client directors will be directly contacting insurance senior management and executives within their assigned accounts. Applicants must have more than eight years of successful experience in multimillion dollar sales campaigns. More details here.