Total estimated damage from spring hailstorms nears $700 million | Insurance Business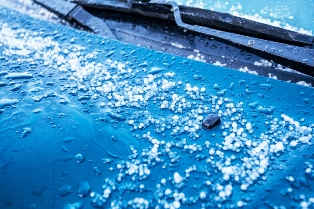 The 2016 hail season is already one of the most severe in Texas history, with year-to-date results reaching the nine-year average for US hail storm damage, new data from CoreLogic reveals.
Fort Worth, Plano, Wylie and San Antonio totaled $689.6 million. Below is a summary highlight of the hail size, number and percentage of properties* affected by hail damage and the total estimated losses for these spring hail events.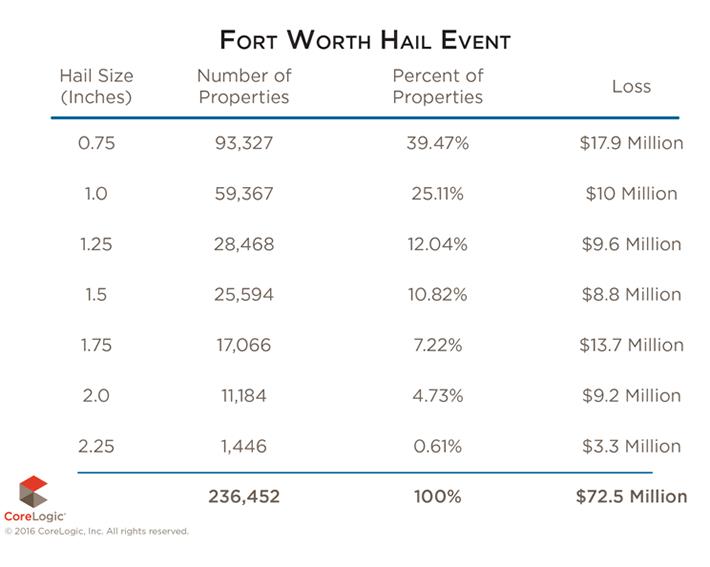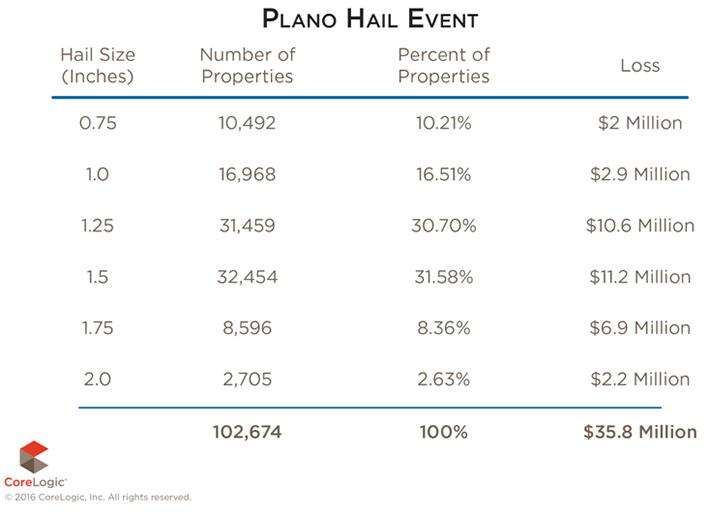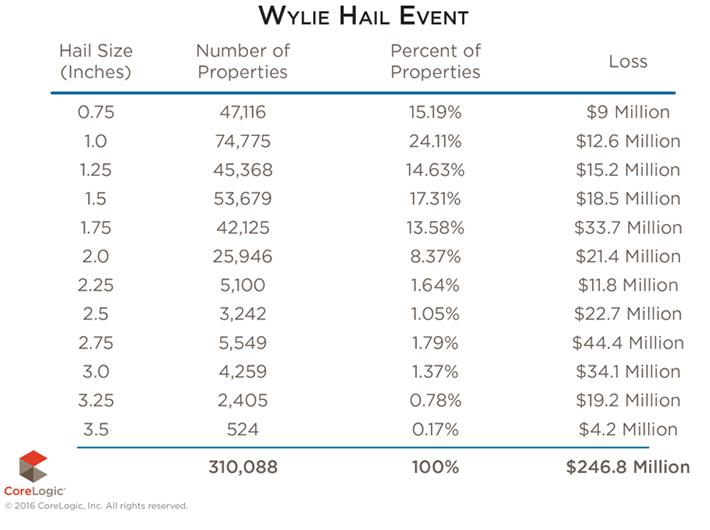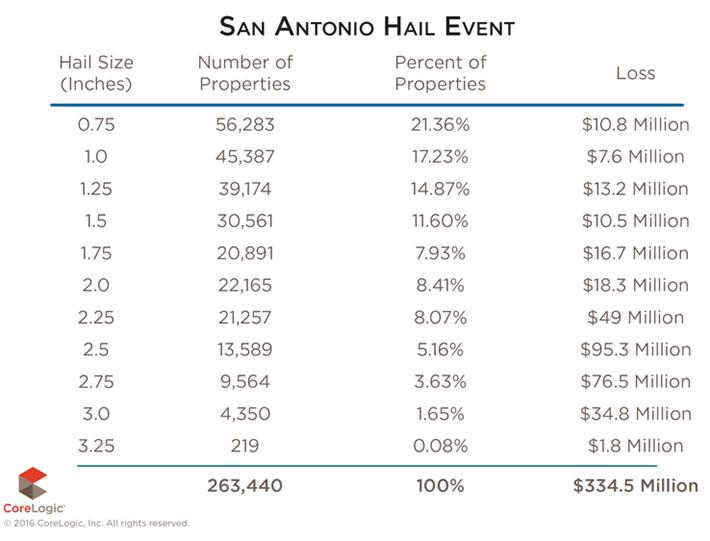 For more detailed data, visit the interactive story maps here.
*To normalize the data, homes valued below $40,000 were excluded.
Related stories:
The largest ever insured hailstorm in Texas history cost 1.36B
Hail damage claims down since 2012 thanks to state crackdown - report