Nationwide, Slice Labs to create on-demand coverage for rideshare drivers | Insurance Business America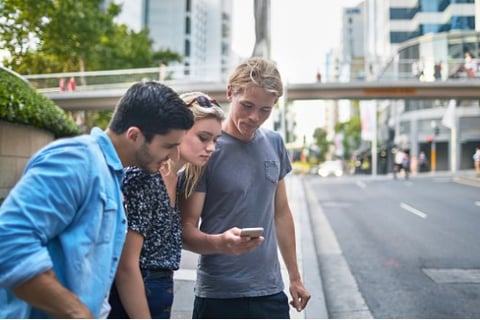 Nationwide Insurance is partnering with insurance cloud services provider Slice Labs to develop on-demand rideshare insurance solutions for rideshare drivers working for transportation network companies (TNC) such as Uber and Lyft.
The on-demand coverage will be made available to rideshare drivers via an app and will be offered at variable increments that match the preferred time that they drive for their respective ridesharing platform. A release said that coverage starts from the moment rideshare drivers activate cover on the app.
Coverage timespans can range from a few minutes up to multiple hours.
"This partnership exemplifies our commitment to innovation by leveraging technology to provide rideshare drivers with a flexible and comprehensive insurance product," said Nationwide associate vice-president of product development Teresa Scharn.
Scharn added that the partnership with Slice allows both companies to create a new insurance solution for rideshare drivers that is not available on typical ridesharing endorsements or available through TNCs.
"The rideshare market is a prime example of the benefits of providing on-demand services to consumers," commented Slice Labs CEO Tim Attia, who also mentioned that the partnership with Nationwide is "an important step" in the evolution of auto insurance products, to meet the needs of future mobility solutions in a progressively digital and on-demand world.
Read more: Nationwide launches pay-as-you-go insurance for low-mileage drivers
Nationwide's new insurance solution is set to launch later this year.
Last month, Nationwide similarly rolled out a pay-as-you-go insurance solution designed for consumers who do not use their vehicles regularly.