Reaching to answer that work email while driving? Think again. | Insurance Business America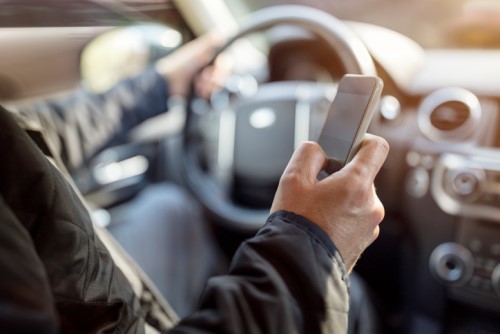 Picture this: you're driving to work when your phone dings with an email from your boss about an urgent issue that can't wait. You hesitate to respond, but you're stuck in rush hour traffic and think you can safely focus on both tasks at once, so you type out a response.
If this scenario sounds familiar to you, you're not alone. In a recent poll, Travelers discovered that 43% of employed adults in the US that drive admit to answering emails, taking phone calls, and making other work-related communications while on the road.
With more drivers taking to the streets, and fatality and accident rates skyrocketing ­– the National Safety Council reported in 2017 that accidental injury became the third highest cause of death for the first time in US history – Travelers saw a chance to intervene.
"Insurance rates have been going up for the past few years. It has not gone unnoticed by state regulatory insurance commissioners with all the claim filings," said Joan Woodward, executive vice president of public policy for Travelers and president of The Travelers Institute. "It was about time for us to step up as a leader in the insurance industry and do something about it."
In response to the crisis, Travelers launched the Every Second Matters initiative to raise awareness about distracted driving. As part of the campaign, Travelers hosts road shows at universities, and partners with insurance commissioners, students, safety experts, agents, law enforcement, and other parties to talk about distracted driving risks.
Perceptions of how connected we need to stay to our jobs might be part of the problem. Seventeen per cent (17%) of drivers surveyed in the Travelers poll say they were afraid of upsetting their boss if they didn't respond to emails, text or phone calls, said Woodward, while 37% state they don't want to miss something important.
Employers aren't left on the liability sidelines when it comes to distracted driving. Travelers also found that 27% of drivers surveyed say their boss has contacted them, despite knowing they were in the driver's seat.
"We're advising a lot of our commercial clients now, our business insurance clients, that they make sure they have a very strict policy for their employees," said Woodward, adding that ensuring everyone is aware of the policy is key.
And most importantly, employers and employees need to put policies into action. A boss shouldn't expect an employee to answer a call when they know they're driving and an employee should make it clear they won't take that call.
"This is a multibillion dollar problem for everyone," said Woodward. "Just raising awareness about it as an issue for society and changing societal norms around it is really important."
Related stories:
Phone app helps cut distracted driving
Allstate-founded tech company takes on distracted driving