Allstate-founded tech company takes on distracted driving | Insurance Business America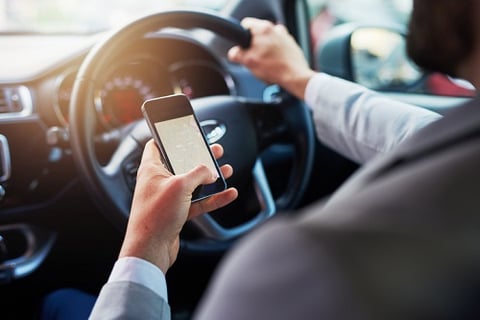 Arity, a technology company founded by The
Allstate
Corporation, has launched a new product to help insurers fully understand the risks of distracted driving.
Research has found that talking on a cell phone while driving quadruples the risk of an accident - and that already-heightened risk doubles if the driver is texting. To combat those dangers, Arity is incorporating data on distracted driving into driver scores, becoming the first provider to jointly analyze drivers' on-the-road cell phone usage and corresponding claims data in order to generate insight into how distracted driving increases
accident risk. Insurers can use those insights to reward customers with more focused driving habits.
After analyzing 160 million trips and almost 100,000 policies, Arity found that most drivers interact with their phone while driving. That's a big problem; according to the National Highway Traffic Safety Administration, distracted driving costs the US $129 billion per year.
"The implications to safety and insurers are distressing," Arity said in a news release. "Arity finds that the most distracted drivers have a loss cost 160% higher than the least distracted drivers."
How are your wholesale brokers and MGAs performing? Take our Producers on Wholesale Partners survey!
"By providing insurers the ability to reward safe, focused drivers, we're inherently giving consumers a strong incentive to drive phone-free," said Katie DeGraaf, Arity's director of insurance solutions. "We take pride in arming companies and drivers with tools to make the roads smarter and safer for everyone. Knowledge is power, and this data provides drivers a unique opportunity to be aware of the precise impact and dangers of handling their phones on the road – and to take control of their safety."
According to Arity, the closest insurance offerings currently on the market can analyze mobile usage data, but haven't been able to correlate phone usage with actual loss – which means insurers ultimately had to guess at accident cost.
Related stories:
Allstate spins off software subsidiary to facilitate digital transactions and boost profits
California's drivers revealed as the nation's worst