Tech helps transportation firms fight nuclear court verdicts | Insurance Business America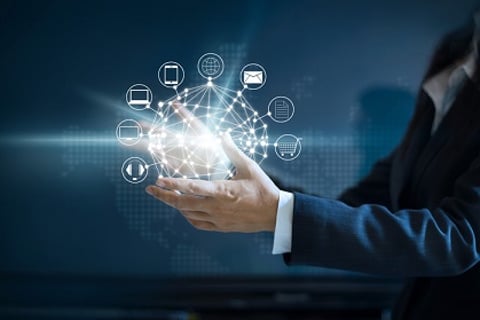 The commercial transportation industry in North America is "barely keeping up with the loss trends," according to a casualty underwriter at Swiss Re. The market is under "significant pressure" following a 5-10-year period where the frequency and severity of losses shot up and insurance rates lagged behind.
Part of the problem is the continued prevalence of nuclear verdicts and huge settlements coming out of the plaintiffs' bar, according to Mike Hudzik, managing director, head of casualty underwriting US and Canada, Swiss Re. The verdicts coming out of the courts often go against the commercial transportation industry and are "beyond anything we've seen in the past," he said.
"Where it has become a really big issue in the commercial transportation space is for the large corporate risks – the huge trucking and retail outfits," said Hudzik. "As soon as a truck is involved in an incident that causes any kind of significant injury or damage, the plaintiff bar will go after that firm straight away.
"The complexion of juries has changed somewhat in recent years. There seems to be more anti-corporate sentiment stemming from various societal trends. I've heard some people refer to this as 'the Kardashian effect'. This huge exposure to wealthy individuals on reality TV is making people feel like they should have the same lifestyle as the Kardashians. There's a psychology issue in play where people magnify their expectations – and that's a trend we're seeing in the courts."
It's not all doom and gloom for the commercial transportation industry. The influx of new technologies, including sensors, cameras and autonomous tech, is giving transportation outfits more control over their fates in the legal system. Technology is providing accurate snapshots of what's happening on the roads and is proving a vital resource when it comes to settling claims.
"I think new technologies will ultimately pay off if you look at them from a casualty underwriting perspective because you'll be able to get a snapshot, or at least some data insight, into every occurrence on the roads," Hudzik told Insurance Business. "If you have access to all the elements behind a claim, that should hopefully result in more reliable outcomes for transportation clients, especially when disputes are taken to the plaintiffs' bar.
"However, I've been a casualty underwriter for a long time, and even when the evidence is perfectly cut and dry, it doesn't always lead to the outcome that it should for commercial transportation clients. While the benefits of technology are clear from a safety perspective, the harsh legal environment and nuclear verdicts being handed over (especially in the US) remain a bit of an obstacle."
Hudzik noted that meaningful change will only come about if judges look at the facts of a claim based on transportation technology, determine those facts are "cut and dried" and then value a claim accordingly.
He added: "Perhaps what you'll see then is some of these nuclear verdicts being chopped down to what their real value is. That's kind of a dream of mine."