Telematics 'a foregone conclusion' in the commercial auto industry | Insurance Business America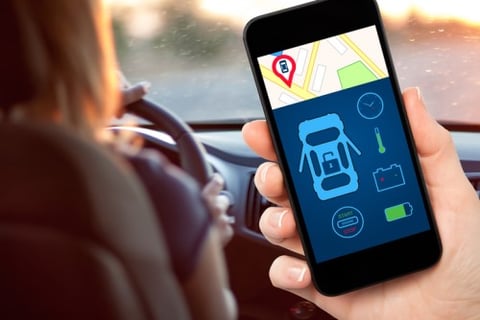 Commercial auto is widely regarded as one of the most challenging insurance markets in the United States. Many years of sustained losses, inadequate rates and unhealthy combined ratios (in the region of 105% and over) have taken their toll on the market – but the winds of profitability are slowly changing.
There has been widespread impetus for rate increases in some commercial auto lines – e.g. trucking – for several renewal cycles. In August 2018, the Insurance Services Office (ISO) put forward rate increases across the entire commercial transportation sector in an effort to address poor loss ratios and bad profitability.
A rising rate environment is always hard work for brokers and agents. So how do you convince a client that their insurance premium has gone up for good reason, even if they haven't necessarily experienced losses?
Rocky Roemer, agency president at AssuredPartners, located in Toledo, OH, has been working with commercial transportation and trucking clients for many years. He told Insurance Business that transportation companies always ask the same question of underwriters and brokers:
If we implement technology in our vehicles, will you give us rate relief?
Roemer explained that commercial auto insurers traditionally respond it's the responsibility of the client to do all they can to avoid and/or mitigate claims. If commercial transportation companies implement effective technology solutions, and therefore experience better loss ratios and reduced loss costs, they will enjoy lower rates over time.
"At AssuredPartners, we tell our transportation clients to invest every dollar they reasonably can into safety technology in their vehicles, while also being disciplined about who they choose to put behind the wheel of those vehicles," said Roemer. "Underwriters are scrutinizing companies and their drivers more than ever before, so it's incumbent upon organizations to adopt effective risk management practices and invest in accident avoidance to the greatest extent possible."
Telematics technology for automakers has grown quickly into a huge global market. In essence, telematics enables transportation companies to monitor their assets by using GPS and onboard diagnostics to record data, such as driving habits, geographic footprint, abnormalities resulting in collisions and so on.
"In my opinion, telematics is a foregone conclusion in the commercial transportation industry," Roemer told Insurance Business. "Over time, there's no question in my mind that every commercial vehicle piloted by a human being is going to have telematics technology monitoring what's going on inside and outside of the vehicle. It's particularly relevant in the claims space. These devices give claims adjusters the ability to settle a claim quickly when liability is clear or to make unsubstantiated claims go away."
The problem is, there's some resistance among drivers against widescale adoption of telematics in the commercial transportation industry, particularly when it comes to inward-facing cameras. Businesses are hyper-aware of driver demands as they face pressure to attract and retain drivers in what is now a very significant country-wide commercial driver shortage.
"Drivers don't like the idea of Big Brother watching them. They're especially resistant to the introduction of inward-facing cameras. Because of that, many transportation firms are reluctant to implement telematics in case it creates negative morale among their driving force. They won't risk losing any drivers during the driver shortage," Roemer explained.
One technique he suggests people use when navigating this problem is messaging. He suggests it is better to refer to inward-looking cameras as event recorders. Typically, when a hard-braking event or a roll-over triggers the cameras into action, they only record an event, averaging 10 seconds prior to and 20 seconds after the event. They're not being used by fleet owners and safety managers to spy on drivers.
"Telematics technology is effective," Roemer added. "As more people accept the technology, I think the industry will see significant increases in safety and reduction in loss costs over time. I also think the implementation of telematics will increase as veteran drivers start to retire and younger drivers, who are more accepting of technology, move into the trucks."