Cowbell Cyber joins MarshBerry platform | Insurance Business America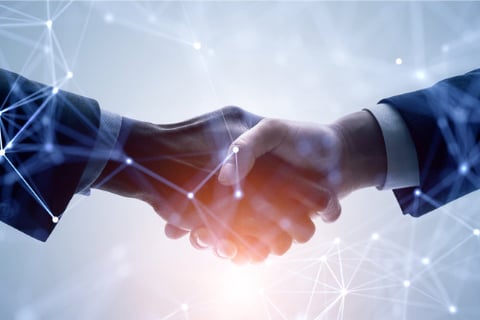 The MarshBerry Connect Platform has announced that cyber insurance provider Cowbell Cyber has been added as a premier partner to MarshBerry's Connect Network and Platform membership.
"Cowbell Cyber allows our member firms to easily evaluate their cyber risk and then helps them select coverage features to match insurable security threats," said David Soforenko, MarshBerry's executive vice president for the Connect Platform. "We're thrilled to offer Cowbell's AI-powered cyber insurance, furthering our commitment to bring leading technology to our membership."
Cowbell Cyber's approach to cyber risk bundles cybersecurity awareness training, continuous risk assessment, and pre- and post-breach risk improvement services.
Read next: Cowbell Cyber admitted in New York state
"MarshBerry is a formidable building block in Cowbell Cyber's mission to make cyber insurance accessible to all businesses regardless of industry and size," said Brandon Murphy, vice president of sales at Cowbell Cyber. "By combining our programs with MarshBerry's forward-looking approach to insurance, we can jointly serve clients with effective and relevant cyber coverage."
The MarshBerry Connect Platform was launched in 2019 as an exclusive offering to insurance agency and brokerage partners of MarshBerry's executive peer exchange, the Connect Network.