Zurich establishes in-house cyber risk engineering team | Insurance Business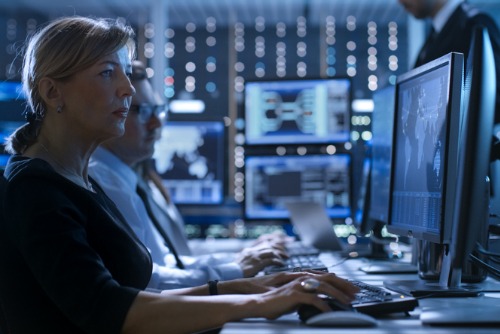 In a landmark move for the insurance industry, Zurich has established a new in-house cyber risk engineering team.
The insurer is leveraging its global risk engineering practice, comprised of 700 risk professionals across different lines of business and industries, to provide "a comprehensive approach to cyber risk through risk insights, industry expertise and claims mitigation," a release said.
Zurich has tapped cyber security segment director Gerry Kane to lead the cyber risk engineering team as vice-president.
The creation of the cyber risk engineering team follows Zurich's other recent developments in the cybersecurity business:
Earlier this year, the company launched a new Cyber Fusion Center, which is an internal cyber threat intelligence group that that gathers data on the latest and emerging cyber threats and then creates actionable items for Zurich's customers. The data is also used to educate brokers.
Zurich's cyber underwriting team last month incorporated a new tool called Cyence in their underwriting, pricing, and enterprise risk management decision making. The platform utilizes data science, cybersecurity and economics to quantify the financial impact of cyber-related events.
Zurich has also enhanced the size of its cybersecurity and privacy team, restructuring the team into three dedicated business leads with one specifically catering to middle-market clients. Brett Kreiter has been appointed to lead the middle market segment. Kevin Maloney, who has served the financial lines space for over 13 years, has been named lead of the Emerging Structures segment.
"The nature of cybersecurity is evolving so quickly it can be difficult for businesses to keep track of the risks, let alone the solutions," said Zurich North America head of North America Commercial Insurance Paul Horgan in a statement. "Cyber is top of mind for our customers who want and need a risk advisor. That is why we continue to invest in this space and continue to work to identify risks and deliver solutions for businesses."
Related stories:
Zurich still looking for another $600 million in cost cuts
New head for Zurich NA's diversified programs