AXA XL leaders on supporting inclusivity in insurance | Insurance Business America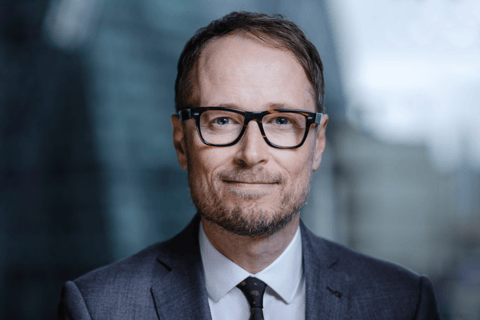 Any siloed conversations about the responsibilities or advantages of embracing diversity, equity and inclusion (DEI) standards and practices can run the risk of overseeing the commonality between them. For DEI offers a rare opportunity for modern businesses to do what is right for themselves and the wider communities they serve at the same time.
In the run-up to 2022's Dive In Festival – the global event championing DEI in insurance – AXA XL's Sean McGovern (pictured above), CEO, UK & Lloyd's, and Kaylee Darkins (pictured below), chief HR officer, UK & Lloyd's, sat down with Insurance Business to share their take on what's moving in the space.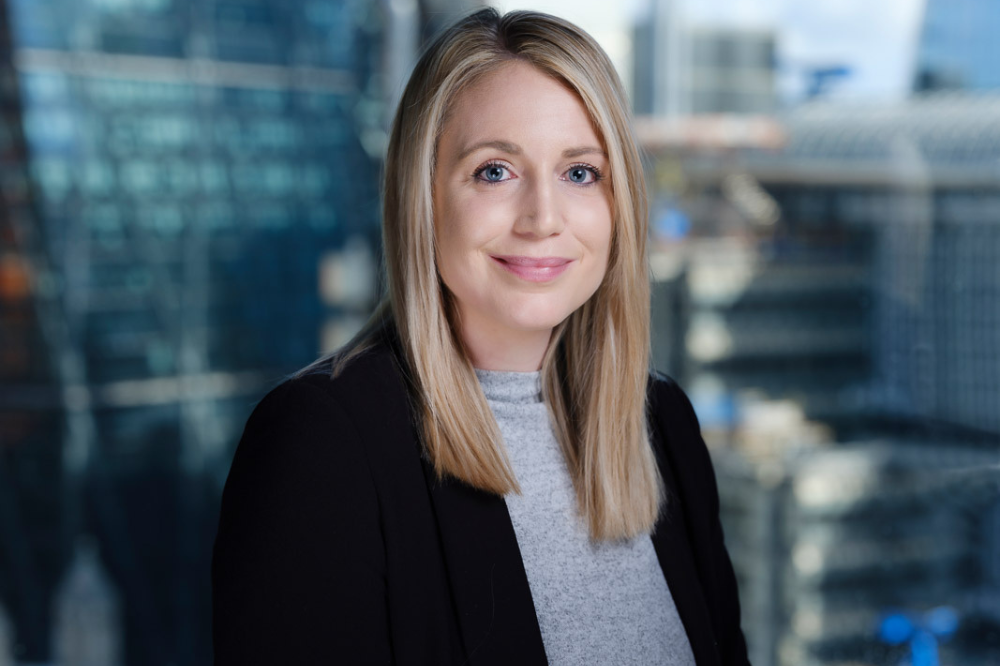 #BraverCultures at the Dive In Festival 2022 – 27 to 29 September – Find out more about here
"The case for greater diversity and inclusion in the workplace is clear," McGovern said. "Not only is it the right thing to do but multiple studies have shown that it improves business performance and employee and customer satisfaction."
For Darkins, who has dedicated her entire career to creating and supporting powerful human resources strategies, being in a position to champion the role that DEI plays in creating strong businesses is something she takes very seriously. DEI does not have to be complicated, she said, as seen from the numerous studies that prove the business case of a strong company culture.
"Studies, benchmarking and best practices provide a wealth of information for companies looking to get started on this journey," she said. "And attending Dive In is an incredible opportunity [for insurance businesses] to understand more about this, to see what other companies are doing and just to learn from the experiences that people share. So, I would advise everybody to really make the most of what Dive In offers."
In her role heading up AXA XL's HR function in the UK, Darkins supports the wider business in establishing its employee experience agenda and understanding how the DEI lens ties into its overall strategic direction. At the top of that agenda, she said, is the drive to create a truly inclusive environment that focuses on the employee experience.
Adding to this, McGovern highlighted that what underpins this focus at AXA XL is the conviction that different ways of thinking, backgrounds and experiences will be key to its success - both today and in the long run.
Read more: Dive In: Shaping the future of the insurance industry
There's so much that can be done on both a macro and micro level to either start or continue a company's DEI journey and crucial to making a success of it is having the right attitude, Darkins said. You don't always have to have the answer. It's okay to ask questions and to actively seek out opportunities to learn and improve in order to propel the industry forward.
"It's really about educating yourself and asking the right questions," she said. "And we all have a role to play as colleagues, but this does need to be driven from the top. So, if you are a senior leader, and you're not sure about next steps, or how to take this further, I'd say get involved in DEI initiatives. If you've got business resource groups, be an active member. So get yourself out there and educate yourself to help drive the change that we need across the industry."
A DEI strategy cannot be effective in isolation, Darkins stated - it needs to be part of the wider business and people strategy. And it needs to be embedded into the very DNA of a business. A robust DEI strategy is one with measurable goals and objectives, that fit in with the broader ethos and ambitions of any given business.
"For example, at AXA XL, we have a robust DEI strategy and roadmap in place for the UK but it's absolutely aligned to our global division's strategy as well," she said. "As part of that strategy, we set targets and use benchmarks and metrics to measure our progress. For me, it's really vital to understand where we are currently, where we need to get to, and how we can do that. So metrics really help in terms of measuring our success.
"I think when setting targets, they do need to be ambitious to be meaningful. There's no point in setting soft targets that we can easily meet, it's really important to be ambitious to create that inclusive culture which we're aiming for. And those targets can't remain static, we need to adjust and change them depending on our data and our environment."
Going back to that leadership piece, Darkins said, having the right leaders who are able and willing to role model what it takes to achieve those targets is essential. And every colleague across AXA XL – including its leadership tier – has DEI goals set at the start of each year as part of their strategic objective.
It's that top-down approach that has characterized the vast array of initiatives led by AXA XL to foster greater inclusivity across its teams. Its global Empower initiative, which supports talent in taking charge of their careers, is an example of a program that has resulted in a lot of positive outputs, she said, and AXA XL is now launching its second cohort. From a recruitment perspective, the insurer has implemented its diverse slate policy for all roles across levels to actively attract more diverse talent.
In addition, the team created its first job share initiative earlier this year, which has been a real success to date, Darkins said, as well as striking a partnership with an organization supporting those looking to return to insurance after a career break. The company has also committed to several charters and initiatives to support further progress - including the Women in Finance charter, the Flexible Working charter and the Race at Work charter.
That's to say nothing of its business resources groups, she said, as AXA XL has expanded its five colleague-led global business resource groups to 27 chapters around the world to help keep the insurer's policies current and progressive. It sounds like a lot, she said, but there's always more to do on this subject as, though the industry is on the right track, the speed of change needs to be further accelerated.
McGovern agreed strongly with this, emphasizing that the London insurance market has made big improvements around inclusion and diversity in recent years. The increase in corporate- and industry-wide initiatives, and events such as the Dive In Festival, are strong examples of that, he said, and it's right that those who are responsible are congratulated for that.
"However," he cautioned. "I think we all recognize that we're not yet where we need to be, and there's still a lot more work that needs to be done to get us there. I, for one, am doing what I can to play my part, and I encourage my colleagues and peers across the market to do what they can to improve inclusion and diversity in our industry and beyond."