Hitting climate targets not possible without giant carbon removal push – Swiss Re | Insurance Business America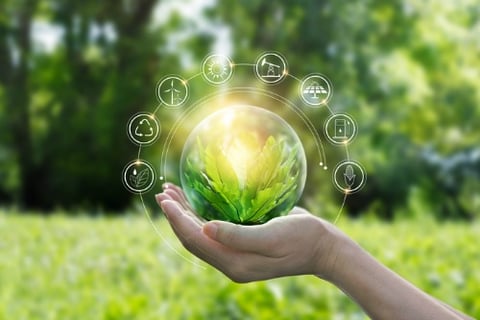 Hitting the Paris Agreement climate targets will not be possible without a carbon removal industry on the scale of the oil and gas sector, according to a new report from the Swiss Re Institute.
To meet the targets, global emission levels must be cut in half by 2030, reach net-zero by 2050, and stay negative throughout the second half of the century. That will require up to 10 to 20 billion tons of negative emissions per year in and after 2050, according to the report. The Swiss Re Institute said that to meet those goals, the scaling up of carbon removal must start now, in tandem with – not in place of – emission reduction efforts.
"Carbon removal will need to evolve into a multi-trillion-dollar industry akin to the value of the oil and gas industry today if we are to hit the climate targets set out by the 2015 Paris Agreement," said Christoph Nabholz, chief research officer at Swiss Re Institute. "Serious investment in this nascent industry must start now. Failing to tackle climate change could result in global GDP loss of 18%, which we showed earlier this year. No action is not an option."
"We all need to do our best and remove the rest," said Mischa Repmann, senior environmental management specialist at Swiss Re. "In other words: reduce, reduce, reduce – and in parallel, balance the unavoidable emissions through carbon removal. When it comes to removals, let's use nature-based solutions wherever sustainably possible to achieve their wealth of co-benefits for the natural and human environment. At the same time, we need to invest in the more scalable and durable technological solutions like direct air capture to limit global warming over the long run."
Read more: Swiss Re outlines the biggest long-term threat to global economy
Key findings of the report include:
By 2050, the world will need to remove up to a quarter of the CO2 currently emitted globally – equal to 10 billion tons per year – from the atmosphere. To hit that goal, the world must increase its carbon removal capacity by 60% every year over the next three decades.
The least cost-intensive methods of carbon removal utilize natural means: sequestering carbon in forests, wetlands, oceans and soil. It is important to use these methods in such a way that they also achieve co-benefits for livelihoods and biodiversity.
Technological carbon removal methods use engineering tools to filter carbon dioxide from the air and store it permanently in underground rock layers or long-lived products like concrete. The costs are higher than for nature-based methods, but resource limitations and risk of reversal are lower.
The main hurdle to the deployment of carbon removal is economic viability. Without sufficiently high carbon pricing or other emission policies like mandates, there is little incentive for society to reduce – let alone collect and store – carbon emissions. The private sector can boost economic viability by de-risking, financing and purchasing carbon removal services.
The insurance industry is uniquely positioned to support all three fronts by providing risk management, risk transfer and insurance capacity. The industry can also provide capital as an institutional, long-term investor and stimulate the market as an early buyer of carbon removal services.
Several elements of the carbon removal value chain are already familiar to reinsurers. Existing property-casualty lines of business can already cover a range of risks during the operational phase of carbon removal projects. Still challenging, however, are the potential long-term liability exposures arising from the risk of storage reversal.