WEF reveals the biggest long-term risks to the global economy | Insurance Business America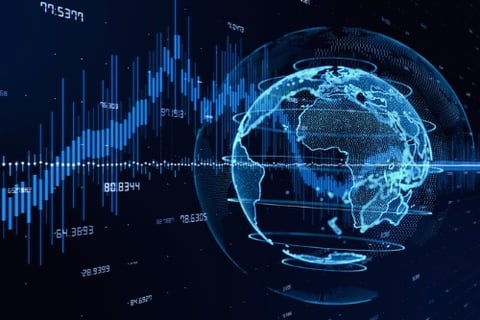 As bushfires continue to burn through parts of Australia and climate scientists keep on sounding alarms about the impacts of global warming, the World Economic Forum (WEF) has named environmental issues as the top five risks to the global economy for the coming decade.
Notably, this is the first time on record that environmental risks have occupied all of the group's top long-term concerns in 14 years. These risks, according to the 2020 report, include extreme weather events, the failure of climate-change mitigation, major natural disasters, the extinction of animal species, and human-made environmental damage. The 750 global experts and decision-makers surveyed for the Global Risks Report 2020 also identified issues that will be relevant in the short-term, such as economic confrontations and domestic political polarization.
Battling climate change will be a focal point for discussions when business and political leaders descend on Davos, Switzerland for the WEF's annual meeting next week.
"The political landscape is polarized, sea levels are rising, and climate fires are burning," said Borge Brende, president of the World Economic Forum. "This is the year when world leaders must work with all sectors of society to repair and reinvigorate our systems of co-operation, not just for short-term benefit but for tackling our deep-rooted risks."
Deutsche Bank strategists meanwhile said in a presentation prepared for the meeting that the "question of our age" is the extent to which societies will be willing to sacrifice economic growth for the benefit of reversing climate change.
If governments fail to work together across borders, the results will be "catastrophic" when it comes to dealing with challenges like the climate crisis and species decline, according to the WEF report.
The report likewise underscored the importance of policy makers and companies matching targets for protecting the climate with ones that help economies grow, as well as adjusting to science-based targets to avoid huge losses down the line.
"We are already seeing companies destroyed by failing to align their strategies to shifts in policy and customer preferences," said Peter Giger, group chief risk officer at Zurich Insurance Group. "Transitionary risks are real, and everyone must play their part to mitigate them."
The annual Davos meeting has been criticized in past years, and this year was no different. When questioned about whether there was a gap between the WEF's rhetoric and the reality of CEOs and politicians arriving in Davos on private planes, WEF managing director Adrian Monck said, "The sustainability measures we put in place actually overcompensate for the annual meeting." He pointed to carbon offsets, travel by train, and biofuels that are available at Zurich airport as mitigating measures.
The risk of recession also looms over the global economy, with more than three-quarters of the survey's respondents identifying economic and geopolitical turmoil as one of their concerns.
"We are faced with a synchronized slowdown in the global economy," said Brende at a press conference in London. "And we're also faced with a situation where the ammunition that we have to fight a potential global recession is more limited."