Aliera hit with federal lawsuit | Insurance Business America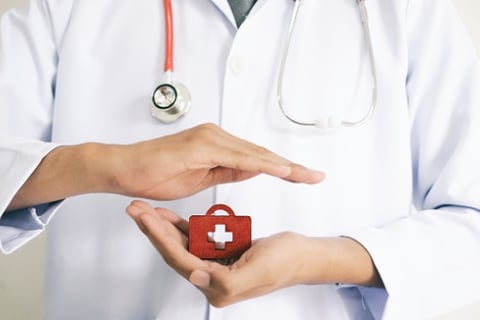 A federal lawsuit has been filed against an Atlanta, GA-based company over the sale of illegal health insurance and the company's misrepresentation of its part in a Christian healthcare sharing ministry.
The lawsuit, filed in the US District Court in Atlanta on June 05 by three women plaintiffs, accuses Aliera Companies of running a scheme that enables the firm to avoid state and federal insurance laws to generate revenue. According to the lawsuit, Aliera's marketing and sales operation "has been an extremely lucrative — but illegal — arrangement," through which the firm pockets about 84 cents of every dollar its members pay.
Aliera had entered into an agreement with healthcare cost sharing ministry Trinity HealthShare in 2018, allowing Aliera to develop, market, and sell Trinity's plans. But the lawsuit argued that Trinity, whose bylaws have Christian undertones, does not actually qualify as a true healthcare sharing ministry since anyone can be a member regardless of their faith.
"Aliera is selling bad insurance and masquerading as a 'religious ministry' to try to escape insurance rules," said David Walbert, the lawyer representing the three plaintiffs. "By claiming it's not insurance, Aliera ignores the Affordable Care Act requirement that 85% of premiums be paid out as benefits. Aliera only pays out a fraction of that for its insureds, the rest going to excessive administrative costs and profits."
The Atlanta Journal-Constitution reported that the lawsuit seeks class-action status on behalf of all current and former participants in Aliera plans with a healthcare sharing ministry from 2017 to today.
Aliera strongly denies any and all allegations.
Aliera hit with civil case
An earlier headline "Feds hit carrier with lawsuit over 'illegal' insurance scheme" may have given the impression that the Federal government was suing Aliera – the situation was, in fact, that the Federal lawsuit in question was launched by a number of private individuals. In addition, Aliera is not a carrier, but administers and markets health cost sharing plans.