Insurance agent, agency sued over billion-dollar fraud scam | Insurance Business America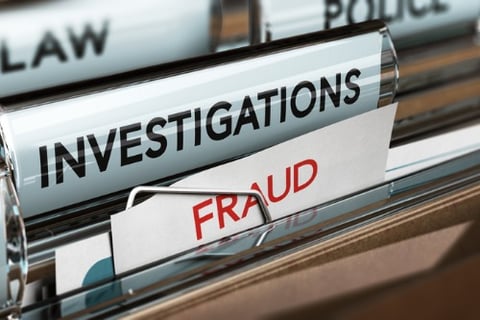 A class action lawsuit has been filed against an insurance agent and the Indiana-based agency they are associated with for their roles in a major fraud scheme.
Senior citizens Reba Casler, Richard and Dorothy McCarty, Ted and Janet Miller, and Robert and Kathy Lane have filed a civil suit against Ashley Wyrick, an insurance agent with Gangwer Insurance Agency in Russiaville, IN. The plaintiffs claimed they lost thousands of dollars of their retirement funds after Wyrick urged them to purchase unregistered and unlicensed securities.
The seven also alleged that these securities were part of a nationwide Ponzi scheme through Woodbridge Mortgage Investment Funds worth $1 billion.
The suit also named Gary and Cathryn Gangwer and Gangwer Insurance Agency as defendants.
According to the suit, the seven plaintiffs were each longtime clients of Wyrick, and Wyrick "made various misrepresentations to each plaintiff in connection with their purchase of their Woodbridge Investments." Misrepresentations included that the investments were "very safe," that the principals were guaranteed, investments were protected against loss, could be withdrawn at any time, and suited for seniors or those at a fixed income.
Wyrick additionally claimed to the seven plaintiffs that she would not be compensated for the sales of the investments, she was licensed in "retirement planning," and that she was "competent to give investment advice to her retired clients."
The suit said that it was later found that the investments were "extremely risky," not guaranteed, and "highly liquid." In addition, the plaintiffs found that the principal investments could not be withdrawn readily and were not suitable for investing.
The plaintiffs also claimed in their lawsuit that Wyrick was not licensed to sell securities in Indiana, nor was Gangwer Insurance. Wyrick also claimed not to be educated, trained, or experienced enough to sell securities, and that both the agent and Gangwer Insurance earned commissions from the sale of the securities.
Kokomo Perspective reported that multiple counts were alleged in the suit – including three violations of the Indiana Securities Act, financial exploitation of senior consumers, constructive fraud, breach of fiduciary duty, and negligence.