Zurich division sued for $1 billion over healthcare company's COVID losses | Insurance Business America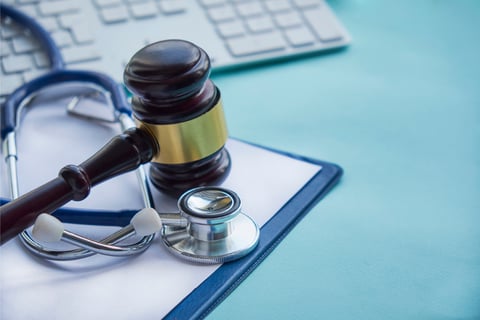 A hospital network that operates 13 hospitals in Pennsylvania is suing its insurer for as much as $1 billion over business interruption claims related to the COVID-19 pandemic.
Allegheny Health Network (AHN) alleged in its lawsuit that its insurer American Guarantee & Liability Insurance Company (AGLIC) – a division of Zurich North America – has denied or reduced the coverage it is entitled to, related to property damage and business income from the pandemic.
The healthcare company detailed in its complaint that it has received $100,000 from the insurer, when the damages and business losses it was claiming for are much higher. AHN is seeking damages as well as punitive damages in a trial.
In the complaint, AHN said that between March 15, 2020, and Oct. 31, 2020, its net patient revenue dropped $260 million. In the third quarter of 2020 alone, the company posted a net loss of $17.9 million. AHN added that it would have lost more had it not received CARES Act funding.
AHN also said in the lawsuit that it was sold a Zurich EDGE Healthcare Policy by AGLIC. The network alleges that this policy was supposed to "protect against business interruption caused by communicable disease and other physical loss of or damage to property and related costs and expenses." The policy ran from October 15, 2019 to October 15, 2020, so it was still in force when AHN suffered its business losses.
"AHN seeks a declaration in this action that AGLIC owes AHN coverage for multiple occurrences under multiple provisions of the policy relating to AHN's losses due to COVID-19, and that AGLIC breached the policy, breached the covenant of good faith and fair dealing, and acted in bad faith, including by denying AHN's claim," the lawsuit stated.
The lawsuit was filed in the Allegheny County Court of Common Pleas, Pittsburgh Business Times reported. The news outlet approached Zurich North America for comment, but the insurer did not immediately respond to the request in time for publication.