H.W. Kaufman unit launches ocean cargo insurance product | Insurance Business America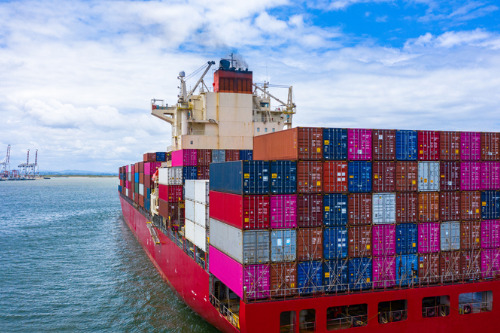 RB Jones Marine – an H.W. Kaufman Group business unit – has announced the launch of a new marine cargo product.
The company's new ocean cargo stock throughput product was launched in partnership with Atain Insurance Companies. The product captures over a dozen supply chain classes and is designed for those who purchase goods or raw materials from foreign suppliers, manufacture or sell finished goods overseas, warehouse imported goods until sold to consignee, or finance clients who have import or export operations.
"We saw an opportunity to partner our marine expertise with Atain Insurance Companies' carrier capabilities to offer much needed ocean cargo insurance as many companies look to revamp and relocate their supply chains," commented RB Jones Marine managing director Mark Engel.
Coinciding with the new product launch, RB Jones Marine also revealed that it has appointed John Gambino to serve as underwriting manager of cargo.
Gambino will join the company's management team as part of his new role. He will play a role in the expansion of RB Jones Marine's marine cargo portfolio to complement the company's other current capabilities. Gambino will also serve as an important resource, by extending his marine expertise throughout the H.W. Kaufman network. He will be based in New York City and will report to Engel.
"We strategically added John Gambino to the team given his record of deep expertise in cargo broking and underwriting. His technical underwriting skills are key to expanding our business and servicing our partners and clients during this market transition," stated Engel.
Gambino has over 35 years of experience in the US marine insurance market. Prior to joining RB Jones Marine, he was the leader of Great American's northeastern ocean marine business unit. He also served at companies such as Travelers and Frenkel & Co.