Euclid Transactional announces new partnerships, capacity boost | Insurance Business America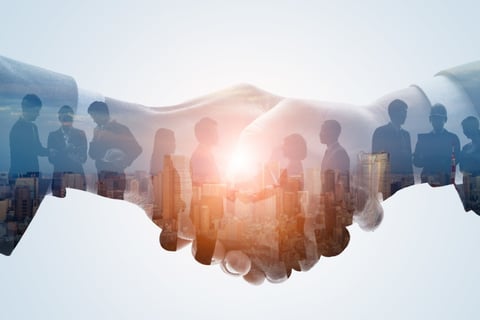 Euclid Transactional, a global managing general agent focused on transactional insurance, has announced that Hudson Insurance Group and Westfield Insurance will participate in its North American program. The company also announced that current partner Zurich North America has agreed to increase its committed capacity. The new and expanded support will boost Euclid Transactional's maximum per-deal underwriting limit of liability to $90 million.
Hudson and Westfield join Swiss Re Corporate Solutions, SCOR, Aspen, Zurich North America and CNA in supporting Euclid Transactional. The company specializes in representations and warranties, tax and contingent insurance underwriting, and claims handling services. It was named one of Insurance Business America's Top Insurance Employers for 2021.
"With use of transactional insurance at record levels, we are grateful to have support from a world-class panel of creditworthy insurance carrier partners," said Jay Rittberg, managing principal of Euclid Transactional. "The addition of Hudson and Westfield and increased capacity from Zurich will enhance our ability to deliver thoughtful, commercial solutions to our valued clients."
"We support several affiliated Euclid programs," said Christopher Gallagher, president and CEO of Hudson Insurance Group. "Our first program relationship with Euclid incepted in 2003. We are excited to expand on this core relationship by being a part of the panel that will allow Euclid Transactional to continue to focus on best-in-class execution on transactions."
Read next: Global M&A off to a strong start in 2022 – report
"Euclid Transactional is a leader in the growing transactional insurance market and well-positioned to help our clients with their M&A deals," said Jack Kuhn, president of Westfield Specialty. "Westfield looks forward to supporting Euclid's talented team through this partnership."