Should we worry about robots taking insurance jobs? | Insurance Business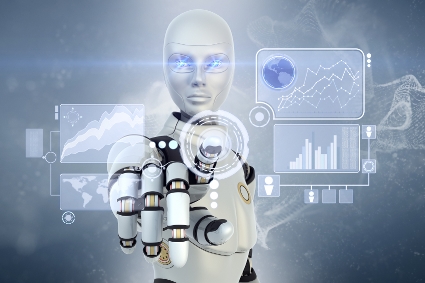 The 'fourth industrial revolution' has drastically changed the insurance sector, so much so that traditional risk assessment has been "eclipsed" by machine learning and real-time geo-intelligence, according to a new report from Axco.
The entire insurance lifecycle, right from the buying process, has been transformed by AI, robotics and big data – changes which look positive so far, presenting opportunities for growth in soft market conditions, the report claims.
Celebrate excellence in insurance. Join us at the Insurance Business Awards in Chicago on October 26.
"Substantial and unprecedented change" is sweeping across society as a whole, leaving the industry to face a new world of behaviors and risks, Axco's managing director told
Insurance Business
– but should those within the industry be worried that they will eventually become obsolete to technologies?
"It's a difficult question," MD Tim Yeates admits. Broadly, there are two schools of thought on the issue, he said.
"One school of thought says that by automation and greater efficiency, the jobs created will be higher-skilled, higher-value jobs, and the remainder of people will be left with lower-skilled, lower-value jobs, which would create greater segmentation and separation," Yeates explained.
"Or you can take a more optimistic view, and say that such a large industry will absorb the change by attracting a diverse set of people, meaning more younger, digitally-savvy people, into the core-decision making processes and that they will generate growth in the industry," he went on to say.
The latter option would, in theory, create a "larger cake" for everyone, making the industry more relevant globally and potentially leading to higher levels of employment overall.
Of course, the reality is that it's extremely difficult to predict – but it is likely that human interaction will still play a vital role in either scenario, according to the MD.
"I think the question is what type of employment will be needed, rather than whether we'll actually need people or not," Yeates said.
And while many assume that the bulk of innovation will be driven by developed markets, Yeates encouraged those in the industry to look further afield.
"I think sometimes people feel that the expertise sits in developed countries and is going to be exported to emerging markets, but I think we should consider that a lot of the lessons on what sort of technologies and what sort of innovations are needed for the industry overall, may well come from lesser expected areas and in particular the emerging markets," he explained.
"Digital and technological innovation may actually come from the lesser developed countries, simply because they need to build up the insurance industries and risk responses more urgently, and therefore need to find more efficient ways of doing that."
Related stories:
How will brokers survive the emergence of robots?
There's a 99% chance you're losing your job to a robot – apparently