The difference in perspective | Insurance Business America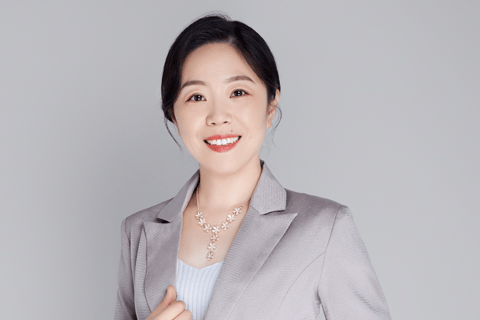 While insurance broking and risk management are related, working in the two fields requires a different way of looking at things, according to someone who has worked in both industries.
Corporate Risk and Insurance caught up with Sharon Xu (pictured above), director for Asia-Pacific insurance at Marriott Risk Management, on how she made the transition from broking to risk management, and the various challenges and rewards she encountered along the way.
Xu began her professional career by joining a London-based international insurance broker firm after graduating from university. She started by servicing the broker firm's global clients' local operations in China, including placing property and liability insurance for large global corporations like Avon, B&Q, Koch, Nokia, Monsanto, Tiffany, Wrigley. During her time there, she won multiple company awards in client retention and excellence in compliance. She was even named the company's best employee in Asia.
"I spent two years in Shanghai, from 2005 to 2007, and moved back to Beijing to establish from the ground up a competent North China team," Xu said. "I had the privilege of working with different global clients' risk managers and insurance officers. From there, I have acquired a good understanding about how risk management looks at exposures and how they strategize on their company's insurance structure.
"Since then, my role expanded into the energy insurance sector, focusing on oil and gas refinery and production projects. I was head of the energy downstream department and deputy general manager of energy department between 2008 and 2015, when we placed construction and operational property and liability insurance for a number of large refinery projects that were the first of their kind in China, all including foreign direct investment."
Xu said that in 2015, Marriott was looking for someone to handle its insurance needs in Asia-Pacific, so she applied and was accepted.
"I was selected thanks to my sound experience of servicing multinational companies and my technical experience of handling multiple lines of coverage for clients across various industries and countries," she said.
According to Xu, the transition from insurance broking to risk management was "challenging", due to the industries' different perspectives.
"For example, a broker's job is making proposals to the client on different options, based on information they've collected from client," Xu said. "The broker obtains the most competitive insurance coverage terms for client's best interest. The broker explains a proposal's pros and cons to their client, which facilitates client's insurance procurement decision.
"On the other hand, a proactive corporate risk manager knows very well the company's business, and they are very clear about the exact risk exposures that impact the company's operation. Risk management drives insurance procurement by educating the broker of the risks that have already been filtered by the risk management function, guiding the broker on which gaps of coverage to attend to, modelling rates and deductibles (if the company has large enough historical data), and recommending its preferred premium allocation methodology. Risk managers provide clear guidance for brokers to produce a more targeted insurance proposal that specifically addresses the company's concerned key risk exposures. Both parties work toward the same clear goal."
Xu said the toughest challenges she faces as a risk manager for one of the largest hotel brands in the world is recovering from the disruption caused by the COVID-19 pandemic.
"Many hotels in the market were forced to close down or to shrink operations," she said. "The top challenge, in my view, is caused by the headwinds in the insurance marketplace, especially the hardening casualty insurance market following COVID. This has added pricing pressure across the board, including the primary layer and excess umbrella layer liability insurance markets."
Xu said that the hospitality business encompasses a wide variety of segments, each so technical and profound in its own nature, that even one small loss prevention project involves professionals from different backgrounds.
"In my opinion, a good risk manager is the one who knows everything about the company and who has connections with every discipline of the company," she said. "Only by this way can a risk manager proactively mobilize its internal resources to execute the company's risk mitigation plan, enhance its operation safety and improve its insurance claims record."
"My most rewarding moment is receiving my business partner's feedback after training about how they believe they can do better in preventing an incident, including even the smallest things like wearing PPE when using sharp objects," Xu said. "This means much more to the organization, when we see insurance claims performance improving in terms of loss frequency and loss quantum as a result of [a] hotel implementing our recommended loss mitigation measures and after our continued training about real insurance claims examples."
Xu has the following advice for her fellow risk professionals.
"First, build up your own insurance technical knowledge and skillset because these are the fundamental bases to become a qualified risk manager," Xu said. "Second, always keep on learning things that are beyond your area of expertise. Never stay in the status quo because the companies that we are working for and the insurance market are evolving so rapidly, so a risk manager must also be very adaptive to new environments."