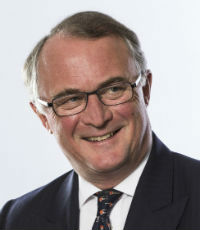 Stephen Catlin, Executive deputy chairman, XL Catlin
Although Stephen Catlin is set to retire as executive deputy chairman of XL Group at year's end, his numerous contributions to the industry are worthy of mention. Catlin began his insurance career in 1973 at BL Evens & Others on Syndicate 264 at Lloyd's, becoming deputy underwriter and market leader for excess-of-loss reinsurance and energy accounts in 1982.

In 1984, Catlin founded Catlin Underwriting Agencies, which later became part of Catlin Group. He served as Catlin Group's CEO throughout its history and served as the active underwriter of Lloyd's Syndicate 1003 (and later Syndicate 2003) until May 2003. Upon completion of XL's acquisition of Catlin Group in 2015, Catlin was appointed executive deputy chairman of XL Group. That same year, he was inducted into the International Insurance Society's Insurance Hall of Fame.

Despite handing over the reins at XL Catlin – he announced his retirement as executive deputy chairman in April and is currently serving as a special advisor to XL's CEO, Mike McGavick, until the end of the year – Catlin will continue to serve as chairman of the Insurance Development Forum and as a visiting fellow at the Oxford University Centre for Corporate Reputation.