Adviser group sets sights on New Zealand growth | Insurance Business Australia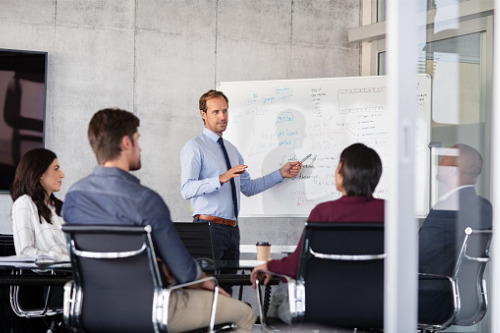 Financial Advice Provider Services (FAP Services) is looking to support at least 60 advisers across New Zealand within the next two years, and founder and managing director Cecilia Farrow said the company is "on track with its growth plans" after 12 months of being in business.
FAP Services was started up just as new compliance and regulatory requirements were rolling in, and Farrow said its key aim was to fill a gap in the market, and to offer advisers something that other groups in the market couldn't offer.
She said the group also wanted to enable its advisers to work with the private business sector, and to offer specialist expertise around 'human capital' risk.
"The decision to create FAP Services came out of my years of experience in the industry, both as an adviser and as the founder of Triplejump, which is a cloud platform that we provide to members of our network," Farrow said.
Read more: Adviser group rebrands and sets out licensing plans
"When the regulatory environment started to change, we saw that there were a lot of advisers who were feeling disenfranchised when it came to the network they were in, how those networks were being remunerated, and how services were being delivered to the members of those groups.
"I've been doing a lot of work in the public market and training advisers on how to provide business risk advice to clients, and a key part of our proposition for our members is what we can offer in respect of 'human capital' risk, and in addition to just general insurance," Farrow explained.
"We provide all of the technology, capabilities, resources and training to advisers that specialise in the life risk sector, and we provide them with the capability to engage with the private business sector, including SMEs and agribusinesses. They can then work with those owners to manage the risks they have around the people in their organisation, so it's quite a specialised field, and our members have found a lot of value in that."
Farrow said that advisers were also looking for a higher level of guidance when the regulatory changes started to come in, and to have more assurance around their own ability to demonstrate their knowledge, competence and compliance with the Code of Conduct.
Read more: Why this adviser group decided to become a licensing expert
"We are confident that in the next two years, we will be supporting at least 60 advisers throughout New Zealand, and help drive their business and sales performance through extensive training, technology, business and market development, as well as compliance administration support," Farrow said.
"I could see that a lot of advisers were still doing everything manually, and they were looking for the kind of support that would enable them to work efficiently, safely and in a compliant way."
"Looking to the future, we want to make sure that there's a very high-touch and high-value relationship on both sides," Farrow concluded.
"We are focused on building a community of adviser businesses that, although they operate independently of each other, share a passion for excelling in helping SMEs, agribusinesses and families to have robust plans in place to manage their risks."