Apollo boss lifts lid on McLardy McShane's light touch acquisition | Insurance Business Australia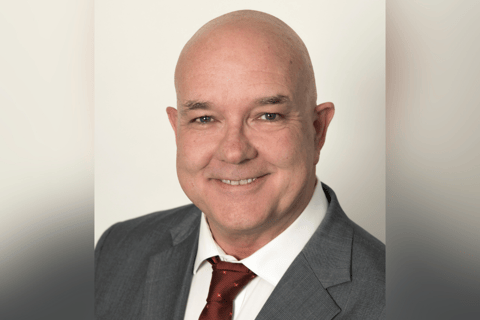 The managing director of Apollo Risk Services, Carl King (pictured), has lived in Western Australia and worked in Perth's insurance industry for four decades. But he's still a loyal supporter of Birmingham City, the English football club from his old home.
The club isn't doing well, he told Insurance Business sadly. A stark contrast to his upbeat view of brokering.
"I just love it. I love the industry. Love it," said King.
He said no two days are the same.
Read next: Roosters footy star Luke Ricketson launches his brokerage
"You cannot get bored in this industry, you can't. What it's given me is friendship, it's given me a good living and it's given me the opportunity to look at different businesses at different times in their business life," said King.
No day is the same.
"One minute you could be speaking to a cabinet maker talking about a CNC (Computer Numerical Control) machine," he said. "Two hours later, you could be in a corporate office in Perth's main street, St. George's Terrace, talking about a business project. Then in the afternoon you could be on a fire damage site trying to console the insured and making sure the claim is being dealt with correctly," explained King.
King recently agreed to sell a 30% stake in his decade old business to Melbourne-based brokerage, McLardy McShane. The deal is effective from July 01, 2022.
"Nothing will change for at least 12 months from acquisition," said King.
"They come in on July 01, but basically they've said, 'You continue doing what you're doing, it's an investment strategy. If there is any way we can get together and condense things and have a look at the expenses, maybe.' But at the moment, they're very happy with the way Apollo are running the business," King explained.
Perth-based Apollo has 12 direct employees and also 70 authorized reps and their staff around Australia, including about 30 in Western Australia.
"They [McLardy McShane] have about eight [in WA], so Mohammed would move to the mountain rather than the other way around," he said.
But both sides of the acquisition deal have agreed, said King, that during the 12 months after July they will likely look at synergies.
"We will look at the advantages and the disadvantages and then come up with an overall deal in WA for new authorised reps to join Apollo/McLardy McShane," said King.
In recent months, McLardy McShane has been on something of an acquisitions spree. From November, the Melbourne headquartered national firm acquired a stake in Sydney broker Intercharge right after its purchase of Sydney Insurance Brokers.
But these aren't dog-eat-dog takeovers.
Read more: McLardy McShane acquires stake in Intercharge
"The negotiations took a few hours. That was it!" said King.
"I gave them everything they asked for, as in the books of the company. They did their due diligence and were very happy with it. They didn't want to change anything, which is very important to us and our ARs. It was just so easy," he added.
King said the reason the deal was so easy was because both brokerages share the same values.
"The values are: clients first, what's best for the company and operate with integrity. That's it really," he said.
Another factor: King's firm wanted to expand east and McLardy McShane wanted to expand west.
"We've exceeded our plans over the last 10 years, and we were looking to expand over east. Now, that obviously requires a lot of expense and a lot of time and management," he said.
An alliance with a brokerage based in the eastern states made sense.
WA's COVID-19 travel restrictions also played a part. King said after McLardy McShane expanded into the state a couple of years ago the pandemic restrictions were proving to be an obstacle.
"The management team can't seem to get over here, obviously, with the borders closed," he said.
At a time when many brokerages are striving to emphasize a particular specialty, King described his brokerage as a "general generalist."
"In other words, we have no niche markets," he said. "We provide services for the masses, basically SME, large SMEs and we've got quite a few corporate accounts, but we don't specialize," King explained.
He said the management team is experienced in liability, workers' comp, and the big end of town. Other staff are experienced in the SME areas.
"So, we cover all areas really," he said.