Are more young brokers going self-employed? | Insurance Business Australia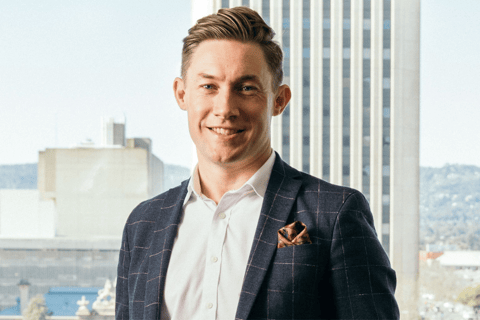 Early last year, Will Laundy (pictured) set up his own insurance brokerage after more than a decade with the global broker Arthur J. Gallagher. Since then, the 36-year-old has fielded a growing number of inquiries from industry colleagues in their 30s, often working with large corporate brokerages, interested in emulating his journey and going independent.
"I feel like that's becoming a bit of a trend," said the Adelaide-based director of Pillar Brokerage. "Certainly, we're often hearing about the great resignation and also, on the back of COVID and working from home in the last few years, it feels like the attitude towards being a business owner and having responsibility for running a business is becoming more attractive to some people."
A young insurance broker could pursue independence in this way by becoming either a corporate authorized representative or an authorized representative.
The director of Pillar said up to 10 people in his age group have contacted him in recent months who were either looking to start their own brokerage business or were in the early phase of doing so.
"I think there's been so much consolidation in the broking market with the large international brokers over the last five years, so now, in a lot of cases, there's really only the big two, Marsh and Aon, and perhaps a few others, depending on which city that you live in," he said.
Read next: Barrack Broking boss on mission to address 'diminishing voice' of independent brokers
Laundy, who worked at several large brokerages in Australia and the UK before starting Pillar, said for young professionals in the industry who want to work in specialist areas or on big corporate style accounts, the options can be quite limited.
Starting your own brokerage, he said, can open up more opportunities.
"I think it's about getting out what you put in and directly benefitting from that extra effort, that grind," said Laundy. "That effort can sometimes be lost in a larger organisation."
The Pillar director also said the ways the business world has changed due to COVID-19 has likely made starting a business today easier than it's ever been. Laundy referred to online software, logins, portals and all the other tools that have become commonplace in recent years.
"You've got all these tools available to you, so I don't feel like starting a business is as scary as it was 10 or 20 years ago," he said.
For a younger person especially, he said, starting a brokerage can be attractive because there are few high capital barriers. Laundy said there's no need for the physical assets like a car fleet or a factory, that you might need in other industries.
"For insurance broking, accounting and other professional service areas, you really only need an internet connection, access to a license, some IT and some appropriate systems and processes in place and you can be away fairly quickly without too much difficulty," he said.
Laundy said the first big hurdle to overcome for those interested in moving away from a big corporate broker and becoming self-employed is understanding what exactly their business is going to be about and who it serves.
"I think the challenge with creating a business like this is really understanding and trying to be able to clarify what the business is going to do," he said. "So, what sort of clients you're going to target? How are you going to attract those clients and what's your differentiator?"
Read next: Roosters footy star Luke Ricketson launches his brokerage
Laundy offered a word of warning to those with a track record winning clients at a big brokerage. Doing the same for your own business brings a whole set of new challenges.
"There can be this false sense, in some cases, that someone is good at winning work, or attracting new clients but if this person is working for a larger organization there are marketing teams, branding teams, industry specific facilities and other people working in the background to create leads and create interest in the business," he said. "Whereas by starting your own business, you start with a blank piece of paper.
"So that's certainly something that I've talked about with people looking at doing what I'm doing."
Pillar Brokerage focuses on middle to upper market broker distributed products. Laundy and one employee, an account executive, focus on clients across a range of industries including construction, property and engineering.