"Watershed moment": Business interruption case fronts the Supreme Court | Insurance Business Australia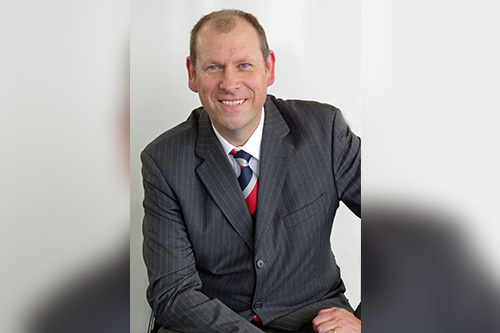 The insurance industry's "watershed moment" is currently underway in the Supreme Court as it hears the contentious case of whether the coronavirus pandemic can be exempt from certain infectious diseases exclusions in business interruption policies.
The Insurance Council of Australia (ICA), Hollard Insurance Company and HDI Global Specialty SE have each submitted pleadings to the Supreme Court of New South Wales as it seeks to establish whether ambiguous wordings in business interruption policies are in favour of claimants or the insurers.
Dale Hansen (pictured), CEO of Austbrokers Coast 2 Coast, said the significance of this case makes it the industry's "watershed moment". Hansen said: "There are so many different aspects to this – very few wordings are the same. The insurers all have their badge wordings, and there are multiple versions of them out there in multiple spaces. We're literally talking about hundreds and hundreds of policy wordings, and we're trying to hand down a decision that is overarching across all of them.
"I think that's going to be very, very complicated. I know the industry is looking for its silver bullet and overreaching answer and I will wait to see if that's going to be provided. It's a really tricky issue - this is a watershed moment for us."
Read more: The Star to take insurer to court over business interruption coverage
While America and the UK are also currently facing court cases trying to establish similar rulings, this "unprecedented" and "enormous" moment for Australia carries drastic ramifications for insurers, regardless of the outcome.
Hansen, who works as a broker and has lodged a few business interruption claims on behalf of his clients in recent days, believes that if there is ambiguity in policy wordings, the courts should rule in favour of the claimants.
"I think where there is ambiguity around policy coverage, operative clauses and exclusions, they should be found on behalf of the claimant," he said. "But where the intention of the policy is clear [in terms of exclusions and operative clauses], then I think those policies should be upheld. If insurers have not updated their policies or their provisions as we've changed regulation and regulatory vehicles, then I think they need to take responsibility for that."
Hansen believes that where insurers haven't kept their policy wordings up to date then "that is their issue" and something "that they need to reconcile." However, he also conceded that the case is complex and that there is no clear winner.
Regardless of the case's outcome, insurers are either left to pay for claims they haven't factored into their premiums and are therefore out of pocket, or alternatively, if the insurers win, businesses are left without vital support.
"Whatever way you look at it, there's a loser here. I'm struggling to see a circumstance where we have a win-win situation – I can't see it," Hansen admitted. "Most of the insurers that I'm speaking to and the literature that I'm reading from Australia and overseas reveal that insurers have not rated for this. They have not underwritten for this and so they haven't priced for it. It's not in their premium matrixes."
The Supreme Court's findings and final judgement will, however, establish clarity around policy wordings which will force insurers to revisit their own and reconsider "tightening" them up.
"We're dealing with multiple policy wordings, with multiple provisions, with multiple operative clauses and multiple exclusions – some insurers are referring to the old disease provisions, where the Act is 50 or 70-years-old. Their provisions haven't been updated according to new legislation," Hansen continued.
"Now, that is potentially a policy construction error – I think there's some greyness around that and, of course, whenever there's some greyness or ambiguity, the [court generally rules in] favour of the claimant," he concluded.
Vouching on behalf of the insurers, however, sits Robert Cooper (pictured below), director of Coopers Professional Risks, who believes that the case should acknowledge the "intent of the cover."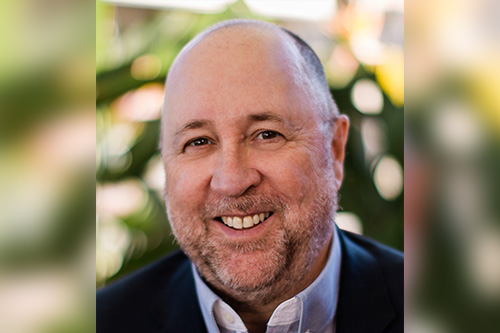 "I can understand that everyone wants to be sure whether they would be able to make a claim or not and this is probably the best way to sort it out... But I'm firmly of the position that we need to go with the intent of the cover, and the intent of the cover was not to cover pandemics at all in the business interruption section of the policy," Cooper said.
"Even though there might be a little bit of a glitch with closing the superseded Act, it's only referring to the Act in regard to the definition of 'what is a quarantinable disease'… we don't even know if there's been a definition of quarantinable disease in the Biosecurity Act."
Additionally, Cooper argues that contracts are based on the principal of "utmost good faith" and that was a precedent set "300-years ago" that "all insurance company contracts abide by."
"It's even enshrined in the Insurance Contracts Act where the utmost good faith has to be from both parties," he continued. "There was never any intention from the insured to expect pandemics to be covered by business interruption policy, and there was never any expectation from the insurer that people would try to claim on the policy for a pandemic because if they did so, they would have been provisioning a premium in that area for future claims."
Pandemics are difficult for insurers to factor into their risks and premiums because of their high severity and low frequency, making the risk "uninsurable", Cooper argued. When it comes to honouring the utmost good faith element of an insurance contract, he said neither party intended nor anticipated a global pandemic to be included under the infectious disease's clause.
For Cooper, the confusion lies in what defines an "infectious disease," which he said does not include global pandemics that occur every 100-years.
"It comes down to the intent of the cover," he explained. "If there's a fire at a client's location or an event that causes damage to something local, and then someone becomes ill by breathing in the air, so the local area is closed, thus affecting other businesses in that same area – that's the intention of the infectious diseases cover – to cover those more localised risks. It wasn't set up for pandemics," he explained.
Read next: Business interruption test case filed in NSW Supreme Court
But Cooper does agree with Hansen on the need for insurers to shore up their policy wordings and remove ambiguity. While Cooper remains adamant that insurers will never factor pandemics into their risk pools and policies, they will reconsider their infectious diseases policies.
"I do think they will have a look at their wordings and tighten them up to make sure they are being very clear in what they are intending to cover with the infectious diseases section. That would definitely include not quoting the 1908 Quarantine Act that's causing such grief for everyone," he added.
"Plus, you might see governments bring in measures to mitigate risks in the future. That will all be political, but it may mean that an organisation like the World Health Organisation may be given a lot more authority when an epidemic breaks out in a country to try and contain it there."
Cooper also agrees that there is "no good outcome" from this case, but with the financial help from the federal government in the form of JobKeeper, businesses are not being left to financially perish.
"I don't know if there's any real good outcome… I don't see anything really positive apart from the fact that there are some government offsets for businesses. I think the main thing will be that we'll have insurers clearly tightening up on their wordings to make it very clear what they're intending to cover and what they're intended not to cover," he concluded.