Construct Services reveals ambitious plan to double in size | Insurance Business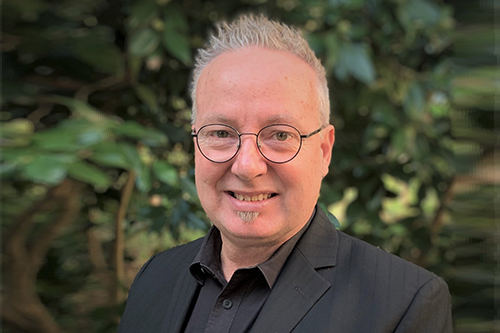 When Darren Trott (pictured), national manager of clients and relationships at Construct Services, was first approached by the company, which provides specialist building repair services for insurers, brokers and loss adjustors, he admits he had never heard of them.
Now, however, he is outlining an ambitious plan to double the company in size over the next three years – despite the pandemic.
"I'm a passionate customer-centricity advocate and when I left the industry a few years ago, I felt like I was screaming from the top of the mountain asking for change in how we deal with customers, saying we needed to be more empathetic," Trott conceded.
"At the time, those calls felt like they were falling on deaf ears and so to be approached by a company that wanted that very essence was just a fabulous opportunity and Construct Services hasn't let me down since joining them in October of last year."
Read more: CEO of insurance college on decline of industry knowledge
With over 30-years in the Australian general insurance industry, Trott brings a wealth of knowledge, as well as a clear sense of how to improve the industry's management of claims and client experiences.
"We're focused on five main areas that are our strategic pillars: we want to become an employer of choice, we fully embrace customer-centricity, we drive operational excellence, we create opportunities through growth and we're very future focused," he explained.
"Those five things are the pillars of what's going to drive us forward for the next three years. Construct Services has been around since 1989 so it's had a 30-year history of being consistent and, to the best of my knowledge, we're the only national insurance builder which focuses only on insurance."
According to Trott, while he's observing other players diversify their markets to overseas, he's staying put and focusing on home soil.
"Construct Services is sticking to being the most trusted insurance builder in Australia," he claimed. "Importantly… we're a fairly significant player in the direct market with a lot of residential repairs, but we also do commercial and corporate losses and major and complex stuff.
Trott says he can identify where "steps in the right direction" have been made. However, he wants to place Construct Services at the "forefront of brokers' minds" so that when their clients are in need of help, they know who to call.
"I hear and have heard for many years the frustrations of brokers - that it's a bit of a lucky dip depending on which insurer the business is placed with, as to whether or not their clients are going to have a good claims experience or not. Now, I think that brokers have a lot more control over that.
Read next: "We're the only platform that can service any claim scenario"
"What hasn't changed, however, in the way we have a successful claim outcome, particularly in the property space, is we make sure the insured customer is being treated with empathy and care, that the process is explained to them along with timeframes and managing their expectations and then having quality tradespeople that are fully insured. They've been fully briefed on what the job is, and you make sure that they're delivering a quality repair – that's what it's about.
"There's much greater recognition now that it's all about the customer, it's all about making sure that they're being looked after when they need us the most and essentially the insurance builder is an extension of that point for the insurer and the broker."