When insurers cancel policies because business owners work from home | Insurance Business Australia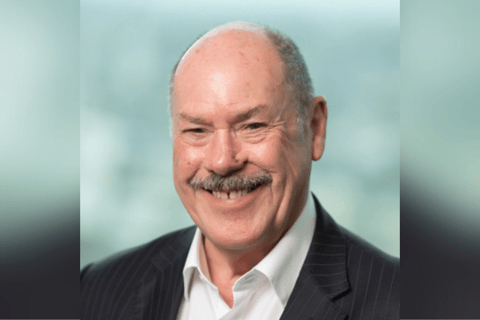 Last month, Senator David Pocock, the independent federal senator and former professional rugby union player, took up an insurance issue facing some Australian small business owners. According to an ABC News report, some business owners have had their home and contents coverage cancelled because they worked from home. Many other business owners could be at risk of having coverage voided, said the report.
"It makes no sense to me that even if you do have home and contents and small business insurance, that you're not covered because of this," said Senator Pocock to ABC News.
Pocock called on the federal government to address the issue as a matter of urgency.
William Legge (pictured above), general manager of the Underwriting Agencies Council (UAC), agreed to answer questions from Insurance Business on the matter.
Read next: William Legge reveals why it's so hard to buy an underwriting agency
"It would seem to be extremely rare that someone would have separate policies for home and contents and also for a small business and not be covered," said Legge, "unless there has been nondisclosure about the nature of the business and how much work, and of what type, is being conducted in the home."
Legge pointed to the wider and connected debate about whether domestic insurance policies should cover home-based businesses.
"Generally, traditional domestic home insurance policies were not designed to cover businesses operating from home because the risk assessment is different," he said.
Legge said an insured would likely require a policy specifically designed to cover home-based businesses as well as traditional property and liability coverage for a domestic home.
The UAC general manager said in these cases underwriting agencies can offer the right insurance through brokers from "the myriad of products available, including coverage for home-based businesses from a variety of agencies that list that as a specialisation."
He said one way insureds can avoid issues around their coverage is through a better understanding of the role of brokers and how brokers can help them find the correct coverage for their risk.
"There are many underwriting agencies that offer specialised home-business policies and the majority work with the broker market, rather than direct with insureds," he said.
Meanwhile, Senator Pocock is hoping for a solution from the government and industry stakeholders for those insureds who had both business and home contents insurance directly through insurers, but still had their home policy voided.
"Insurance is so crucial, you don't need it until you need it. We really have to be looking at what are the solutions here," he said.
Senator Pocock decided to take up the issue after receiving a letter from independent filmmaker Steve Cooke. According to the interview with ABC News, Canberra-based Cooke's Allianz home and contents insurance policy was cancelled after he disclosed that he ran his small business from his home in the suburb of Farrer.
"I first found out about a potential insurance issue through ABC News and I thought I should call my insurance company and check everything is covered," he said. "They cancelled it on the spot, they didn't give me an explanation."
Cooke did eventually find coverage with NRMA.
"But there's tight parameters around what I can actually do at home," he told the ABC. "I'm restricted to half a bedroom of the house. I can't do any business-related activities here in terms of filming."
Read next: Ombudsman calls for government intervention on "failing" insurance market
An ABC investigation found other examples of voided home and contents insurance policies due to home business operations. In one example, Suncorp's AAMI brand denied a claim from a family who lost their home in a house fire. The family ran a hobby farm gate egg business on their driveway. According to the report, the insurer said it would not have approved the policy if it had known about the egg business.
Assistant Treasurer Jones has responded to Pocock. According to the ABC, Jones wants to talk to the Australian Securities and Investments Commission (ASIC), the Australian Prudential Regulation Authority (APRA) and the Insurance Council of Australia to try and find a "very pragmatic workaround."
"I'd hate people to have, through no misleading behaviour of their own, found themselves uninsured when they've done everything in good faith," said Jones. "I think what's been extraordinary, is that over the last two-and-a-half years we've had – at some points in time – the majority of Australians working from home who could."