Comprehensive Home Coverage
Your home is where many of your cherished memories are made. You not only want to protect your structure, you want to protect its contents, from your possessions to the memories made by those who live under its roof. Portage Mutual Insurance offers a wide range of coverages tailored to your life so you can go about the business of living it, especially after an unexpected loss. You can expect fast and fair claims service to help put that special place back together, something you would expect from a company that has been doing this since 1884.
We help you to have a choice of products to insure your home. All which provide you with important coverage required as a homeowner:
•Your dwelling and other structures on your property
•Your contents
•Additional Living Expenses should your home be unfit for occupancy after a loss
•Personal Liability (bodily injury, property damage, and medical payments to a third party)
Our 2 main coverage options are:
•Homeowners Essentials package to cover the basics
•Homeowners Enhanced package that includes extra coverages and some higher limits that you might find necessary to suit your coverage needs and to provide extra piece of mind
A Sample of Highlights of our Flagship product line, Homeowners Enhanced Comprehensive Package:
•$2,000,000 liability
•Identity Theft Coverage $25,000
•Mass Evacuation Coverage 30 Days
•Professional Property on or Off Premises $5,000
•Building Bylaws Coverage $30,000
•Conviction Reward Coverage $5,000
•Jewellery/Furs $10,000
•Property of a Parent in a Nursing Home (no limit)
•Personal Property of a Student Away $20,000
•Golf Carts no limit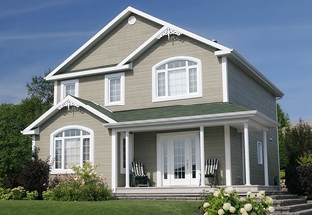 * For a complete listing of features and special limits of insurance for the Homeowners Essentials or Homeowners Enhanced Packages, please consult with your insurance broker who can walk you through the limits which are contained in our Residential Pro policy booklet.

Potential ways to reduce your premiums! 

Talk to your insurance broker to find out potential ways to lower your insurance premiums. Your broker can explain options such as increasing your deductible or by conducting a review to see if you qualify for one or more of our available discounts:
Club 50, Alarm System, New Home (buildings up to 20 years old qualify for a discount), Mortgage Free, Claims Free, and Distinct Client.

Important Optional Coverages!
Please consult with your insurance broker about important additional coverage options that could be available to you:

Claims Free Protection Endorsement: Should you qualify, this popular endorsement can protect the loss of your claims free discount following your first loss.

Sewer Back-up Coverage: This important coverage is specifically designed to protect you from loss to your home or contents from the effects of water that backs up into your home from a sewer line. This could also by the result of a sump pump failure.

Overland Water Endorsement: With overland flooding events on the rise such as accumulation of water from storm events or the overflowing of a body of water, you can look to add protection from this peril that has typically not been covered by insurance companies in Canada until recently.

Home Systems and Service Line Coverage Endorsements: Portage Mutual provides specialized coverage for your underground service lines that bring water, power, data, and communications into your home. This includes coverage for temporary expenses should the home become uninhabitable. You can also choose to add our combined Homesystems-Service Line Coverage which will pick up mechanical and electrical breakdown coverage on particular appliances and systems. You can also add a Seasonal Homeowners Package or choose from various seasonal residence extensions.

Business at Home Extension: This is a coverage endorsement to protect you should you have a home-based business.

Portage Mutual works with a network of insurance brokers across Canada. They are licensed professionals who work hard to find you the best insurance solution. With so many options available, you can take the confusion out of the equation with the assistance of a professional insurance broker who can guide you through this important and complex buying decision. They are your advocate and advisor and work for your best interests when helping you with your insurance purchase.

Coverages and limits are subject to change. This is a general description of coverages. Actual policy conditions govern. For a complete description of coverages please consult our Residential Pro policy booklet.

Always consult your professional Insurance Broker Advisor for assistance.
Coverage Options That Fit Your Condo and Your Lifestyle
Your condominium is more than a home - it's a reflection of your lifestyle. At Portage Mutual, we believe in helping you protect that lifestyle from things that are beyond your control.
That's why we've enhanced our Comprehensive Condominium Package Policy to address the unique needs of condominium owners.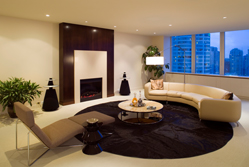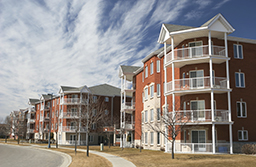 Industry Leading Coverage for Peace of Mind
While your condo association provides insurance coverage for the building(s) and associated liabilities, if policy limits or coverages are inadequate, individual unit holders sometimes have to make up the shortfall. For that reason, we have developed a Condominium Protection Endorsement to address these possible shortfalls in your association's policy.

This specialized endorsement pays up to $500,000 in any one occurrence for loss or damage by an insured peril and applies to any one or a combination of the following coverages:

Unit Additional Protection responds in the event of a loss where the coverage or limits of the condominium corporation prove to be inadequate.

Unit Improvements And Betterments Coverage responds if you have made improvements to your unit (such as an upgraded kitchen or bathroom) that increased its value over the basic coverage provided by the condominium corporation.

Loss Assessment Coverage For Your Common Elements responds in the event that the condominium corporation assess you for a portion of an uninsured loss.

Assessment of a Corporation Deductible responds if you are assessed a portion of the corporation's deductible from the master policy.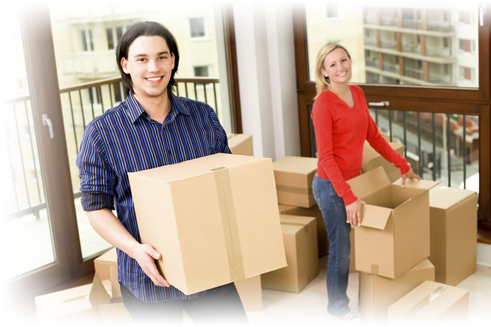 In addition to covering your contents and personal belongings, we provide many other benefits and special limits:
•All Risk Coverage
•Replacement Cost on Personal Property
•Personal Property Temporarily Away From Your Premises
•Legal Liability - $1 million
•Loss Assessment Liability Extension - $1 million
•Voluntary Medical Payments - $5,000
•Voluntary Property Damage - $1,000
•Additional Living Expenses - An Amount Up to 50% of Your Personal Property Limit
•Mass Evacuation Up to Two Weeks
•Identity Theft Coverage - $15,000
•No Limit on Bicycles
•Jewellery/Furs - $6,000
•Professional Equipment - $5,000 On-Premises and $2,500 Off-Premises
•No Limit on Golf Carts
•Property of a Student Away From Home - $20,000
•Property of a Parent in a Nursing Home - $15,000
•Condominium Maintenance Fees
•Contents Kept in an On-Site Storage Locker
•Temporary Membership to a Fitness Club or Health Club
Ask your Professional Insurance Broker about how our Comprehensive Package or our more basic Broad Form Package can help protect you. For those renting apartments, we have broad and comprehensive Tenant's Packages available.

Coverages and limits are subject to change. This is a general description of coverages. Actual policy conditions govern. For a complete description of coverages please consult our Residential Pro Policy Booklet. Always consult your professional Insurance Broker Advisor for assistance.