OPP commissioner calls on truckers to be more attentive on the road | Insurance Business Canada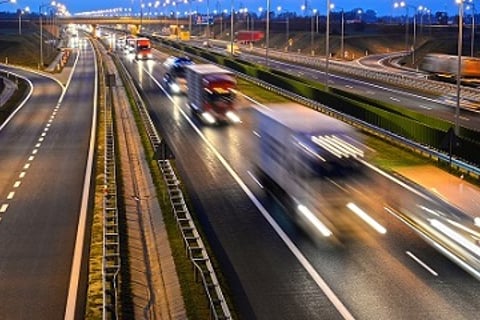 Following a deadly multi-vehicle crash that officials believe was caused by a transport truck driver, Ontario Provincial Police (OPP) commissioner Vince Hawkes issued a statement saying that he would do "what it takes" to end distracted driving among truckers.
The 14-vehicle pileup, which occurred late Tuesday, resulted in three fatalities. Police said that a transport truck crashed into slowing traffic, causing the pileup.
Don't miss our exclusive CE webinar, Climate Change in Insurance: How to Sell Catastrophic Coverage
The incident comes days after Hawkes put truck drivers "on notice" for distracted driving.
"Unfortunately, this is what we see time and time again and … the trend is getting worse," the commissioner said, as quoted by The Canadian Press, adding that commercial vehicles are involved in a quarter of fatal collisions investigated by the police.
Search and compare insurance product listings for Trucking Fleets from specialty market providers here
"You'll find that most of the major trucking companies are well down the line of looking at advanced [safety] technology," he noted. "But if the driver is still distracted, whether they're watching television or they're texting or they're eating a sandwich … when the traffic is stopped ahead, the devastation is going to happen."
The crash comes after Ontario's large truck collision fatality rate saw a 66% decrease between 1995 and 2014 – according to Ontario Trucking Association data. The decrease is notable, as large truck registrations in the province increased by 75% in the same period.
Related stories:
Alberta's traffic injury numbers down despite increase in commercial vehicles
One fifth of cyclist fatalities in Montreal caused by trucks since 2005