4 ways insurers can get social with customer service | Insurance Business Canada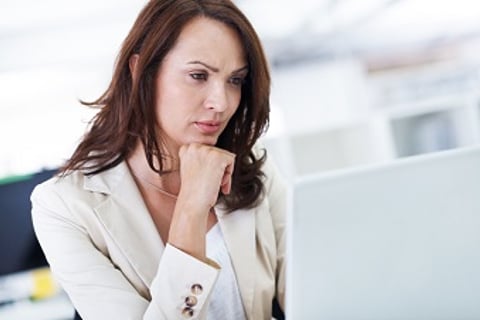 by Kat Macaulay
Did you know – 42% of consumers expect a response within 60 minutes? As digital forms of communication and social media markets become the norm, immediate connection – and resolution – is the rule, not exception, among today's clients. Are carriers and brokers up to the task, or is the industry lagging behind?
"Insurance professionals must have a different relationship with customers than they've had previously; the expectation is speed, convenience and ease," says Terry Golesworthy, president of the Customer Respect Group. "Social media allows them to connect more efficiently and frequently."
However, while integrating an effective social media strategy can expand an insurer's customer service reach, the sensitive nature of financial services industries can create additional risk. "If someone DMs a bank their banking info, the bank is then required to close the account for privacy reasons," says Golesworthy. "So while the initial reason a client was reaching out may have been minor, now becomes major."
These potential vulnerabilities mean insurers need to invest in establishing a comprehensive strategy, and, ultimately, a social presence. One such way is to develop a 'social media triage team'; clearly indicate when your business will be available online, and what customers can expect. Having a plan in place when complex issues occur is also crucial – as is understanding when escalating conversations must be taken offline. While social media is a great space to foster a new connection with clients, complex problems can't typically be solved on external platforms for a number of reasons; security, protection of privacy and paper trails must be accounted for.
Here are a few effective ways for insurers to establish a solid social media strategy:
Be visible and valuable: "What consumers expect is determined by the experience a consumer receives elsewhere," says Golesworthy. For example, talk to front line staff and figure out which questions come up the most. Utilize that content and post Q+As everywhere you've got a presence: website, social media, apps etc.
Integrate across different business areas: An example would be changing the thought process around outbound to inbound communication – where sales traditionally reached out with cold calls, social media can be used to create a 'warm call', and compel consumers to reach out instead.
Look beyond traditional approaches: Marketing in the insurance industry is no longer a 'spray and pray' approach. Real-time results are important, as are remarketing opportunities (the practice of using automated techniques to remarket to website visitors who leave the site and visit other sites like Facebook.) It's not a coincidence that the jacket you were checking out online popped up on your Facebook feed!
Participate in social listening: Use software to tune into brand mentions across multiple platforms like Facebook, Google, Twitter, and blogs. Learn from the positive and negative conversations happening online about your company.
If you have a social media or digital marketing question, click here to ask Kat.