AXA XL makes key appointment to North American team | Insurance Business Canada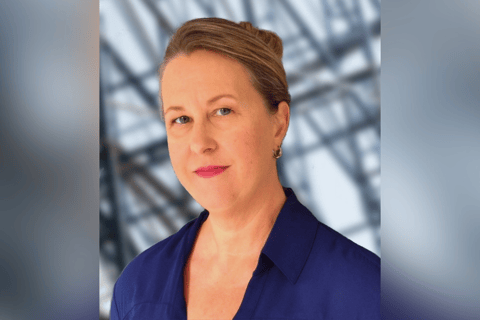 AXA XL Insurance has announced the promotion of Cheri Hanes (pictured above) as vice president, head of innovation and sustainability for its construction insurance business in North America. She steps into the role vacated by Rose Hall, who was promoted last October to lead the newly created Office of Innovation for the Americas.
As head of construction innovation and sustainability, Hanes will continue driving AXA XL's tech adoption, innovation, and sustainability practices to help clients prevent losses and keep tighter control of the rising cost of risks. She will be reporting to Gary Kaplan, president of North America construction at AXA XL.
"Since joining the team in 2012, Cheri has contributed tremendously to the development and build out of our core risk engineering services, putting her 25+ years of preconstruction, operations, and project management experience to work to help our clients prevent costly losses," said Kaplan. "She certainly sees the added value that innovative tools, technology and greater attention to sustainability can bring to construction risk management programs."
"Cheri's positive impact and reputation for applying her industry perspective to the benefit of our contractor partners cannot be overstated," said Jim Richert, head of construction subcontractor default insurance (SDI). "As she takes on this larger role for our construction team, her influence on AXA XL's core services to contractors is going to be further enhanced."
Prior to her latest appointment, Hanes was SDI risk engineering manager. She took charge of providing consultation, training, and best practices to help contractors minimize subcontractor default risk. Before joining AXA XL in 2012 as a construction risk engineer, she worked with Yates Construction's North Texas division in operations and sustainability management. She is also a Construction Risk Insurance Specialist (CRIS), as well as a LEED Accredited Professional (LEED AP), and a Clemson University certified Construction Document Specialist (CDS).
"Over the last few years, through our Construction Ecosystem, Preferred Partners and other initiatives, we put a sharp focus on helping our clients adopt new risk-reducing technology to boost their construction risk management efforts," said Kaplan. "These efforts have now extended to other AXA XL business lines in the Americas. Cheri will focus on promoting innovation specifically through a construction lens, working with our Americas Office of Innovation."
Hanes' promotion follows another construction business appointment announced by AXA XL. Last month, Meredith Baron was promoted to underwriting manager of the Controlled Insurance Program.