Canada Life Reinsurance changes executive team | Insurance Business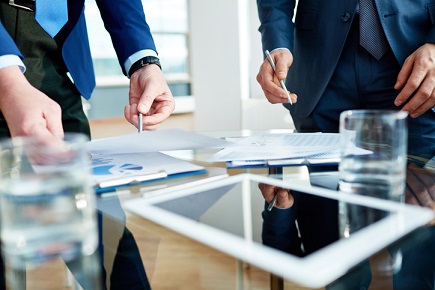 Canada Life Reinsurance announced Wednesday that it has appointed two new executives to lead one of its business units.
Jeff Poulin has been appointed executive vice-president of Canada Life Reinsurance's reinsurance division, while Derek Popkes was named chief operating officer of the same division.
Search and compare insurance product listings for Employment from specialty market providers here
Poulin is set to replace outgoing EVP John Occleshaw, who has agreed to stay on to help out on ad hoc projects as the need arises and to ensure a smooth transition. Following his formal appointment on June 1, 2017, Poulin will continue to be based in Blue Bell, Pennsylvania.
"It has been an absolute pleasure to lead Canada Life's Reinsurance team for the last five years," said Occleshaw.
"I've had the opportunity to work with our dedicated and knowledgeable reinsurance team, and also our clients – insurance companies around the globe – helping them address interesting issues. I am delighted to be handing over to Jeff, and I know that he and the rest of the team are well equipped to continue to support our clients as we continue to navigate through the ever-changing landscape within the global insurance industry."
Poulin joined Canada Life Reinsurance almost three decades ago. Over the past 25 years, he "has played a pivotal role in growing the re
insurance business
from a small start-up to the significant operation that it is today," a release said.
Popkes will report to Poulin, and will be responsible for the division's pricing, marketing and client management. He will continue to be based in Dublin.
He has been with the Great-West Lifeco group for over 20 years, spending 12 years at Canada Life Reinsurance before leading the European Re
insurance business
as chief risk officer.
"John has built a strong foundation, and I'm looking forward to working with Derek and the rest of our team to continue the successful growth of our re
insurance business
. We will continue to offer innovative solutions and great service to our clients, backed by the financial security of our global organization," commented Poulin.
Related stories:
Canadian insurer pumps 200 million euros into European subsidiary
Advisor compliance tool to launch next month