Insurers should enable people to make choices around CAT risk | Insurance Business Canada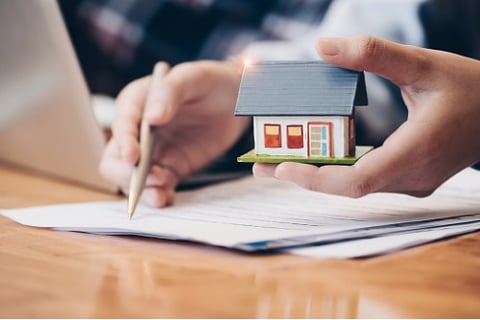 As the population of the planet slowly tips from being non-urban to urban, our cities are growing faster than ever. More people now live in cities than outside them, and the demand for socio-economic hubs is accelerating every year. The biggest urban growth in the next quarter-century is expected to be in the Eastern Hemisphere, primarily in Asia, where megacities with populations of 10 million people or more will be the norm in the near future.
Many of the prospective Asian megacities - and other major economic hubs around the world – have known natural catastrophe exposure. They're built on the banks of rivers or in earthquake zones or typhoon zones, and as they get bigger, their economic exposure to extreme weather events also grows.
"People are moving into areas with known natural catastrophe exposure. Whether it's because we like the climate or it's for economic or sociological motives – we could speculate a hundred reasons why. Maybe one of the early trends we see is a human instinct to move into harm's way," said Chris Johnson, executive vice president, FM Global. "As we tip from being a non-urban to an urban population, our cities are growing faster and the big cities in natural catastrophe zones are becoming increasingly exposed.
"A trend we see hand-in-hand with that is: the choices businesses are making to be resilient typically aren't being made by countries. We don't see enough building codes saying: 'Build higher to stay out of a flood plain,' and so on. We see some good examples. For example, Japan is very strong at earthquake mitigation. But is Japan as strong in terms of fire codes for fires following an earthquake? That remains a question."
As more of the world's population moves into harm's way, cities sprawl, and building codes fail to catch up, people are becoming more acutely aware of the number of natural catastrophes that are driving economic losses around the world. For example, where the Californian wildfires of 50-years-ago would have burned in wide-open uninhabited zones, the wildfires of today are impacting civic communities, hospitals, schools, homes and businesses.
"Some of these weather events can be attributed to global warming. It's clearly increasing the intensity of bush fire, whether that's in Australia or California, because dry forests burn faster. With events like typhoons or hurricanes, it's harder to say there's a change in trend as a result of global warming. They're a bit like buses – you might get four or five at once and then a long wait," Johnson told Insurance Business. "What we can say is that for the human populations being affected by natural catastrophes, the devastation is getting worse and worse. For example, if a massive typhoon were to rip through the Pearl River Delta in China, that would probably touch about one third of the world's economy."
The insurance industry holds critical intelligence and exportable knowledge that countries can utilize to mitigate their exposure to natural catastrophes, according to Johnson. The industry can advise around building codes and standards and provide intelligence based on rigorous scientific fact rather than political or nationalistic consensus.
FM Global, which is one of the largest commercial and industrial property insurers in the world, is in the process of constructing a loss prevention training and operations center in Singapore, which offers hands-on risk mitigation education to clients, partners, industry and government officials in Asia. The premise of the center is to improve understanding of property risks in the region and enable people to make informed decisions about their risk management and insurance.
"If you had a fact and elected not to use it, you had a choice. If you didn't have a fact, you've been denied a choice," Johnson commented. "The insurance industry has the ability to bring choices to people. It could be countries; it could be code makers; it could be civil engineering societies; it could be fire protection groups or city planners; we can help them to make informed decisions. We want people to understand that people can elect to minimize or avoid a loss rather than keep recovering from it.
"You have to start with knowledge. The problem is, some people think building resilient homes costs a lot more money. That's not always the case. A lot of building improvements can be made at very marginable cost. After Hurricane Andrew [a category 5 Atlantic Hurricane that hit Florida in 1992], the building codes in Florida were upgraded to make homes safer. Everyone benefited, and, because of that, the cost of mitigation became much more manageable. It wasn't just a choice for the wealthy, multimillion-dollar beach front homes; it was a gift for everyone in the community. I think we need to think long and hard about doing that around the world."