Mars recalls chocolate in 55 countries | Insurance Business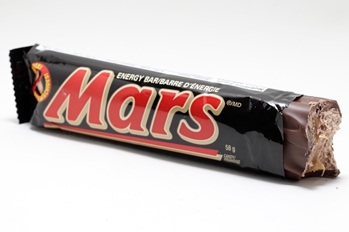 Companies could face costs running into the millions of pounds if they fail to properly insure themselves against the risk of a product recall. Chocolate maker Mars was forced to order a recall of products in 55 countries this week, after a consumer in Germany found bits of plastic in a Snickers bar. Just last month Nestle Canada recalled a baby formula product over issues with the ingredients.
For Mars, investigations showed that the bar originated from the Mars factory in Vergel, the Netherlands. The Dutch factory ships to 55 countries and does not cater to Canada directly, although it does ship to duty free outlets like airports. The recall affected Mars, Milky Way, Snickers, Celebrations, and Mini Mix brand candies.
"We cannot be sure that this plastic was only in that particular Snickers [candy bar]. We do not want any products on the market that may not meet our quality requirements, so we decided to take them all back," said a spokesperson for Mars.
According to Garry Moseley, a director within
Arthur J. Gallagher
's specialist food and drink practice, in some similar cases, costs have quickly spiralled into the millions for companies without adequate protection.
"With a company of its size, you can bet your bottom dollar that Mars has extensive product-checking procedures in place so this just goes to show that a recall can happen to any company," Moseley said. "These types of recalls, particularly when you're talking about an international issue, can lead to a myriad of issues from communicating the recall to consumers and sellers across a range of different countries in different languages, to managing the media response and the logistics of getting the products themselves out of circulation.
"There may also be legal costs involved should any harm come to consumers, which can be covered under product liability insurance," he said.
Several other supply chain issues, such as the 2013 horsemeat scandal in Europe, have drawn attention to companies' supply chains and the strength of their systems, protocols, and procedures in case of a compromise in product integrity. Recalls, whether caused by accidental or malicious contamination of products, can incur huge costs.
According to Jon Miller, head of regional food & agri practice at broker JLT Specialty, insurance provides food companies with cover against costs incurred by recalls and product extortion.
Insurance policies usually cover:
Pre-recall expenses
Recall expenses
Third party recall expenses
Loss of gross profit
Rehabilitation expenses
Increased cost of working
Product extortion demand
Some examples of costs would be food testing, setting up emergency phone hotlines, transportation and shipping expenses, and additional staff to handle the recall.
Several product recall insurance policies also offer the services of a crisis management consultant, who provides onsite crisis scenario training so employees know what to do when a similar situation arises. The consultant also examines all possible scenarios leading to a recall incident and helps formulate an action plan.
Miller advised that when considering which policies to purchase, companies must strike a balance between the cost of a policy, their main exposure, and the exposures they want to keep off their balance sheet. Some companies only purchase malicious contamination or accidental contamination insurance as a contractual demand from a customer.
Insurance companies usually offer a questionnaire to gather information on a client's business nature, products, and market share. Insurers also need to know who buys the client's products, where are the products sold, and other pertinent information. Any non-disclosure or concealment of information can lead to the insurance policy being invalidated.
Miller also contrasted contaminated product insurance from product liability insurance. Product liability covers costs a business' liability due to their product causing bodily injury or property damage to third parties. If a client has both types of insurance, a recall policy may save more money than product liability insurance, if the contaminated product can be recalled before it can do significant harm when reaches a large number of consumers.