Peak Re reports full-year 2020 results | Insurance Business Canada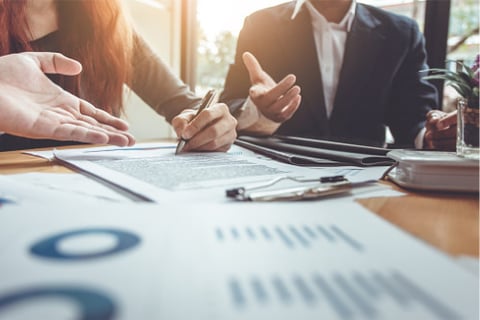 Peak Reinsurance Company (Peak Re), has released its annual results for 2020, showing solid growth in both gross written premiums and net profit.
In its financial statement, Peak Re revealed that its GWP for 2020 was US$1.966 billion (approx. CA$2.370 billion), up by 18% from FY 2019. Meanwhile, its net profit grew by 150% year-on-year to US$87.1 million. The company's total equity was at US$1.487 billion, up from US$1.095 billion last year.
Peak Re's investment income return was at 3.4%, with investable assets and net assets at US$2.6 billion and US$1.5 billion, respectively. Management expense ratio was at a low level of 3.7% and its combined ratio for the year was 97.6%.
The Hong Kong-based reinsurer said it was able to achieve these robust results, despite the headwinds of the pandemic and the accompanying economic recession, because of its business portfolio, which is increasingly diversified across clients, business lines and geographies.
Asia-Pacific was the company's main generator of revenue at 61%. This was followed by the Americas at 29% and EMEA at 10%. Revenue growth in the latter two regions was strong in 2020, with the Americas up by 52.4% and EMEA up by 30.9% year on year.
"While the events of 2020 have stress tested the reinsurance industry, for Peak Re, it was both a remarkable and successful year. Our resilience and agility enabled us to achieve key milestones and deliver another year of strong results," said Franz Josef Hahn, CEO of Peak Re.
The reinsurer bannered several of its achievements and strategic developments in 2020, such as obtaining its first-time A3 insurance financial strength rating (IFSR) with a stable outlook by Moody's. It is also ranked 29th in S&P Global Rating's Top 40 Global Reinsurance Groups 2020, in terms of net reinsurance premiums written. The company continued its six-year streak of settling 90% of its claims in five days or less.
On the transactions side, Peak Re completed its acquisition of Bermuda-based ILS investment specialist Lutece Holdings, which was rebranded into Peak Capital. It also completed its second Lion Rock Re Ltd. sidecar transaction, which was renewed and upsized to US$77 million.